The supreme example for human behavior exemplified in Islamic State horrors.
Rape is sanctioned by Mohamed himself in post-hijra Islam 101.
Diana West observes:
Bravo! The expert elucidates. The truth is awful, but not knowing it is worse. https://t.co/ChR0CmDYRv

— Diana West (@diana_west_) December 30, 2015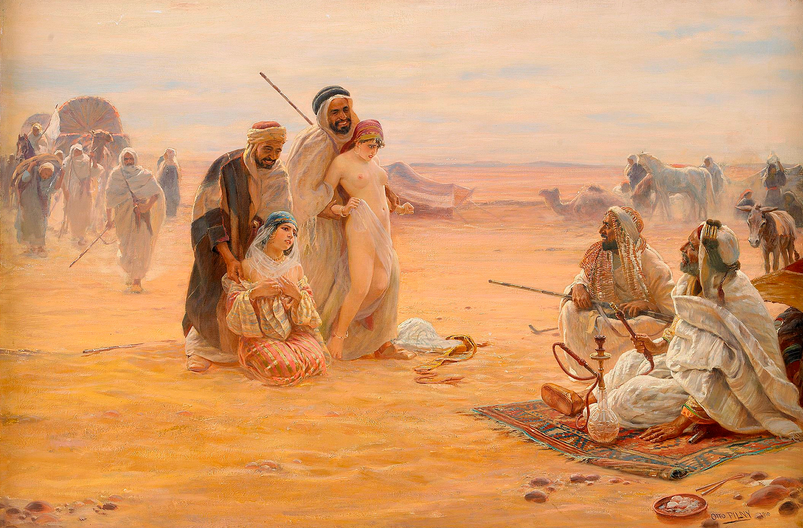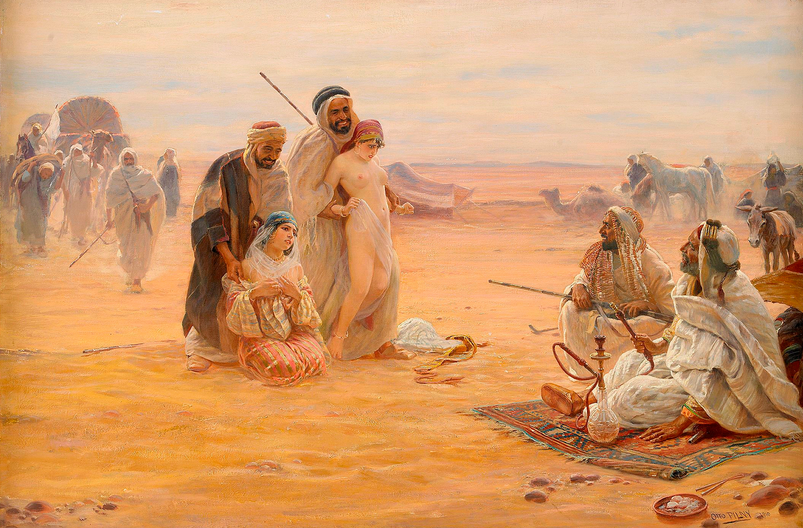 Muhammad's Example Shapes Islamic State Ruling on Female Sex Slavery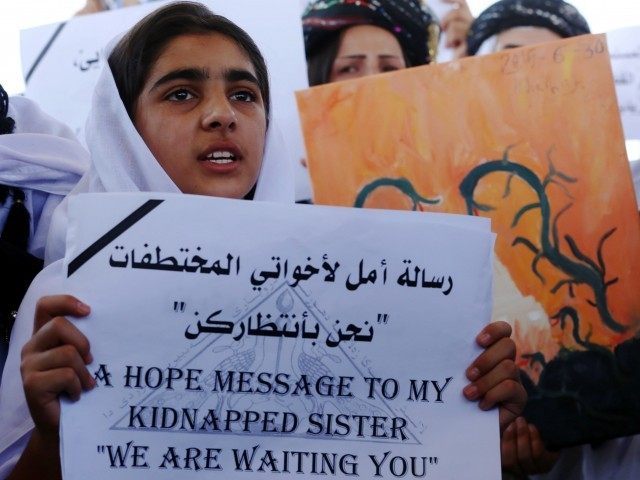 As I was preparing to discuss my 12/28/15 Breitbart essay, "Islam and the Global Epidemic of Muslim Jew-Hatred," on Breitbart News Daily (discussion, 12/29/15 here), a Reuters story about an ISIS "fatwa" (i.e., Islamic "religious" edict) regarding female sex slaves appeared online.
Our Breitbart News Daily discussion riveted upon the continued failure of all current Presidential candidates to address living Islamic doctrine and history with requisite informed candor. That frank conversation provides an ideal segue to the just-released ISIS sex slavery fatwa, and its own doctrinal rootedness within canonical Islam. 
The fatwa in question is part of cache of documents captured during a May, 2015 raid on a leading ISIS official in Syria. These materials are now being made public, rather piecemeal. Dated January 29, 2015, the fatwa, per traditional style, opens with a query to be addressed by the ISIS "Committee of Research and Fatwas":
Question: Some of the brothers have committed violations in the matter of the treatment of the female slaves. These violations are not permitted by Sharia law, because these rules have not been dealt with in ages. Are there any warnings pertaining to this matter? 
The ruling first elucidates a straightforward rationale for jihad enslavement, entirely consistent with the classical Islamic jurisprudence of jihad war.
One of the graces which Allah has bestowed upon the State of Caliphate is the conquest of large surface areas of the country and one of the inevitable consequences of the jihad of establishment is that women and children will become captives of Muslims.
A Muslim "owner" (8 mentions), non-Muslim female "captive" (13 mentions) master-slave relationship is made unabashedly clear in the fatwa. Notwithstanding the fatwa's hollow invocation to "show compassion towards her," i.e. the female sex slave and serial rape victim – such as refraining from anal intercourse, or intercourse during menstruation – testimonies of freed Yazidi and Christian ISIS sex slaves reveal the horrific reality of such captivity.
Muhammad, Islam's beloved prophet, as Muslims are told in the Koran's 33rd sura (chapter) "is closer to the believers than their selves and his wives are their mothers." [Koran 33:6]. Moreover, Muhammad was Islam's proto-type jihadist (also see this contemporary formulation, "The Prophet Muhammad as a Jihad Model"), whose idealized example Muslims are exhorted "to follow for him who hopes in (the Meeting with) Allah and the Last Day and remembers Allah much." [Koran 33:21]
What was Muhammad's "perfect" role model, vis-à-vis jihad slavery? Also, what do Islam's canonical texts, especially the Koran and the hadith (Muhammad's "guiding" words and deeds as recorded by his pious Muslim companions), opine on these matters?
Muhammad, using the Koranic "revelation" as justification, insisted that he was entitled to not only his own wives, but those captured in battle (and cousins as well), per Allah's allowance in Koran 33:50 (4 additional translations here).