Crony business opportunists everywhere cashing in on the explosion of public money being thrown at the cottage industry of asylum centers for muslim settlers.
In Finland it's Luona Oy, Paavo Vuotilainen…….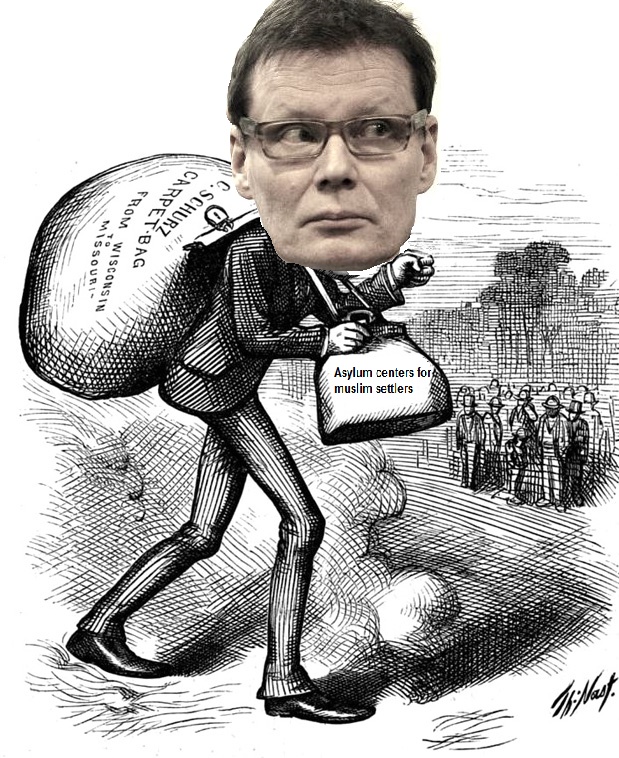 Villagers' fury over plans to build a refugee centre for 1,000 migrants in a community where only 100 people live
Charlie Tull, 58, wants to build refugee centre in Littleton-upon-Severn
It would cater for 1,000 migrants with medical and educational facilities
Gloucestershire village has population of just 100 people
And angry residents said influx of people would 'swamp' the village
More news on the migration crisis at www.dailymail.co.uk/migrantcrisis 
A developer has sparked outrage with plans to build a refugee centre for 1,000 migrants in a village with a population of just 100.
Charlie Tull wants to convert a disused business park in Littleton-upon-Severn, Gloucestershire, into a 'one stop shop' for people fleeing war in the Middle East.
But the plan has been heavily criticised by residents who said it would have a massive impact on village life and cause chaos on the roads.
Residents of Littleton-upon-Severn said the centre would 'swamp' the village given the go-ahead