The convert mayor is clearly more Italian than tard.
That said, he's still a moron (or at least an ignoramus). What persons in their right minds, after reading the koran (and with full knowledge of the chronological order of the koran, an abrogation) would choose to follow a beheading marauder who's indistinguishable from the varmints of the Islamic State?
"I have to take care of my area, my citizens. I would not know where to put refugees. If we accept six people, then they will send another six and then 20 more."
MUSLIM MAYOR RESISTS POLITICAL PRESSURE, REFUSES REFUGEES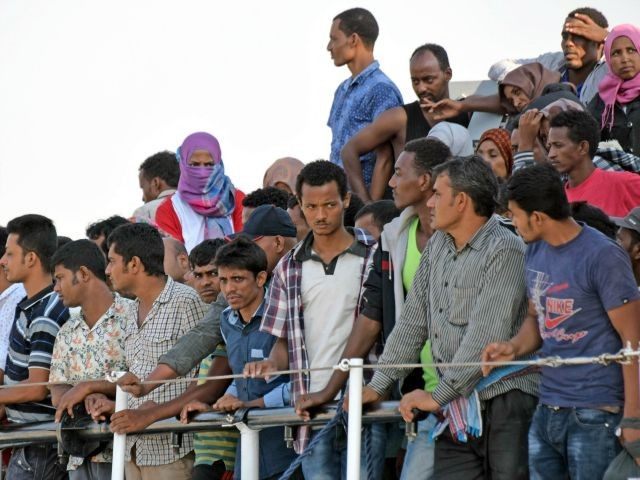 GIOVANNI ISOLINO/AFP/Getty Images
A Muslim mayor from the Nuovo Centrodestra (New Centre Right) party, representing the Tuscan seaside community of Monte Argentario, has refused to accept any refugees. A political opponent has now sought to use the mayor's Islamic faith as a way to criticise his stance.
Mayor Arturo Cerulli has rejected increasing political pressure put on local councils by the President of the Tuscany region and the head of the National Association of Italian Municipalities to welcome the thousands of migrants landing in Italy and help ease the refugee crisis by doing so.
The Muslim mayor recently come under attack from a political opponent on the centre left,Leonardo Marras, who accused him of failing to respect Islamic principles. In an open letter published in Italian newspapers earlier this month he wrote:
"Muslims like all the faithful believe in hospitality as a model of human relations. Is your refusal based on objective reasons or prejudice?"
Speaking to The Local yesterday Mayor Cerulli said:
"We don't want refugees here, we don't have the facilities for them. We don't know where to put them, we don't know what to do with them."
The Muslim mayor converted to Islam 27 years ago, but rejects the notion that his faith should have anything to do with the decision, saying:
"Religion has nothing to do with it. I am speaking as the mayor, not as a global citizen.