Because it'll keep out all those low paid workers his pals in big crony business needs to enrich themselves by.
JEB BUSH: BORDER WALL 'NOT PRACTICAL'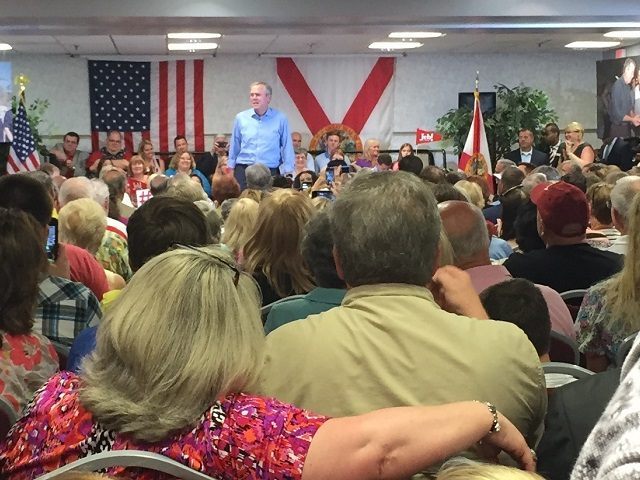 Photo: Breitbart Texas/Rob Milford
Republican Presidential Candidate and former Florida Governor Jeb Bush told a group at a Florida rally about his Texas border trip and explained why a border wall wouldn't be practical or conservative.  Bush returned to the friendly turf of the Sunshine State on Wednesday, with a town hall style meeting in Pensacola.
Pensacola is a solidly conservative town in the Florida panhandle. He spoke of his experience as the state's former governor, but only answered a single question about the Border Crisis.
"I went to McAllen, Texas, in Hildago County, last week and met with the Mayors, the County Judge, and the Sheriff, right out of central casting with a big mustache, and these are good salt of the earth people who are concerned about their community," Bush stated during the rally attended by Breitbart Texas.