Still believe that all cultures are equal?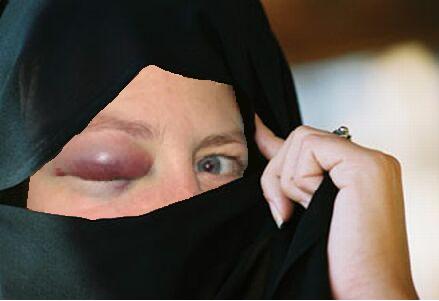 Beat wife in front of cops
'He also said … his wife is his property and he can do what he wants with her'
BY DEAN PRITCHARD,

WINNIPEG SUN
A Winnipeg man who allegedly assaulted his wife in front of police and told an officer he could do what he wants with "his property" is now fighting a bail order banning him from having any contact with the woman.
"Even if her wish was to have contact with (the accused), the Crown would be strongly opposed to any variation of the bail," Crown attorney Vuk Mitrovic told court Wednesday.
In the presence of police, the accused "was undeterred in committing an assault on his wife," Mitrovic said. "The attitude he demonstrated … should cause the court grave concern about the safety and protection of the public."
The accused, who is not being identified to protect the identity of the alleged victim, was arrested June 24 after police responded to a 911 call from his family's Lorne Avenue apartment.
The man has filed a motion to remove a bail condition prohibiting him from living with his wife and nine children pending resolution of his charges.
"I have been away from my home and my family (for over a month)," the man told court through an interpreter. "This is a problem according to my faith to be away from my family."
H/T: Jihad Watch via Blazing Cat Fur