If any group is in need of asylum, it's the Christian Arab community being hunted down and systematically murdered, raped and driven out by the islamonazi horde.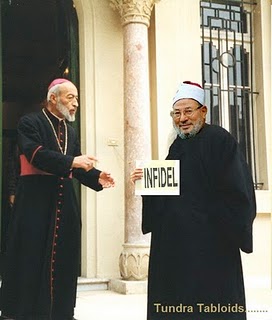 Christian persecution spurs charity, calls for more asylum
PHILADELPHIA (AP) — A Syrian archbishop said the United States' reluctance to offer asylum to persecuted Christians is "unjust and condemnable" and appealed to the American people for help withstanding Islamic militants fighting to root out their faith.
The Islamic State group's rise has forced hundreds of thousands of Syrian and Iraqi Christians from their homes, threatening a religion that has survived in the region for 2,000 years and spurring a growing worldwide humanitarian effort.
"Please help us remain in our country," Aleppo Archbishop Jean-Clement Jeanbart pleaded on Tuesday while visiting Philadelphia. "If you like us, help us stay in Syria and Lebanon and Iraq and continue to be a presence of Jesus Christ in that part of the world."