Claims "buyer's remorse, but had to know what they were about before joining.
It's like someone joining the Charlie Manson cult/gang then supposedly being "shocked" to find out that his passion is for brutally murdering people, then leaves it claiming ignorance. Nope, I'm not buying it.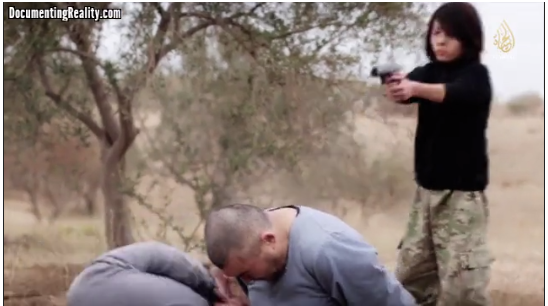 Would you or any other rational, sane person want him as a neighbor? I wouldn't.
'I heard a fellow prisoner decapitated… it was like a cat being run over': ISIS fighter flees to Germany after extremists tried to kill him because they thought he was a spy
Behind bars: Ebrahim B is set to appear in court in Germany after fleeing from ISIS and handing himself in
Ebrahim B, 26, to face charges of being member of a terrorist organisation
He claims he was 'conned' into joining ISIS and was promised four wives
Speaking from a cell in Germany, he described reality of the terror group
Suspected of being a spy and claims he heard a prisoner being beheaded
An Islamic State militant who claims he was 'conned' into joining the terror group with the promise of four wives and an expensive car has described the moment he heard a prisoner being decapitated.
Ebrahim B, a German Tunisian, travelled to Syria to join ISIS last year but was captured and interrogated by the terrorists who feared he was a spy.
Speaking from a prison cell in Germany, ahead of a court appearance, he described the harsh reality of the terror group he joined voluntarily.
Promises: He said he was 'conned' into joining the terror group and was told he would be given four brides
Read more: H/T: Buck