Alternative headline: 'Sweden supposedly racist  for Swedes being Swedish in Sweden"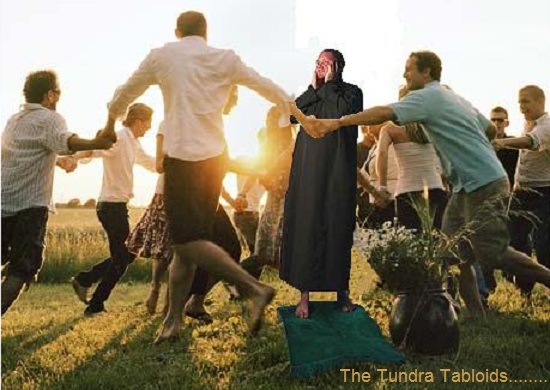 The Left is hooked on race, outside of genitalia and Muslims that is, they're infatuated with race, it under girds their policies and how they even think about themselves, self loathing Leftist morons. Instead of looking at people as individuals, they divide, label and categorize the civil society, making race, ethnicity, gender THE issue in everything. They're sick.
NOTE: The best policy is for police to be "just police", and stop with the impugning of people with charges of racism just because the population in which they serve looks different. It sends a wrong message.
Concerns over 'too Swedish' police force
Swedish police are struggling to attract people from foreign backgrounds. Photo: Fredrik Sandberg/TT
Published: 31 Jul 2015 07:29 GMT+02:00
In previous years around 10 percent of all new recruits have had non-Swedish roots. But in the two latest application cycles, the figure was halved to five percent, Swedish Radio's news programme Ekot reported on Friday.
"I have been here since we started in 2001 and we have had some groups where we've reached almost 15 percent," said Betty Rohdin, head of education at Växjö police academy in southern Sweden.
"When you had international visitors you could send round an email asking 'can anyone help me interpret to Arabic?' and you got seven responses. Nowadays there is hardly anyone who can help," she added.
Around 16 percent of Sweden's total population is from a foreign background. And representatives from the police union believe a force with mixed ethnicities is essential to ensure the rule of law.
"That a police force in a state that honours the judicial system reflects the ethnic composition of its citizens, I think that is something that should be a matter of course," Christer Palmkvist told Ekot.