The very same that Mohamed would have done to the 4 year olds of others he conquered when he started his jihad.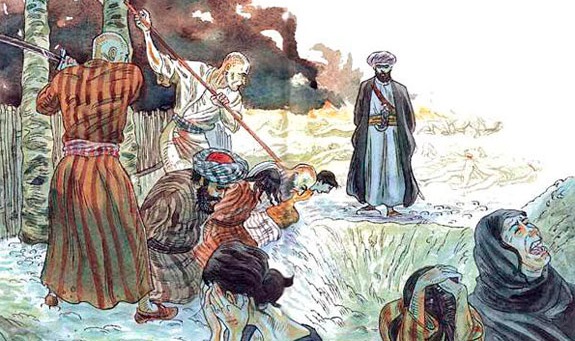 Yazidi boy, four, is forced to join ISIS terror camp to learn Sharia Law, the Koran and given sword to behead his own MOTHER
'Hamo', four, captured with his mother Bohar and three siblings in August
Family forced to drink water filled with urine and eat food laced with glass 
Eventually sold into slavery, where little boy was indoctrinated into military training camp
Hamo was taught the Yazidis were 'kafir' or 'non-believers' he must kill 
A Yazidi mother has told how her four-year-old son was taken from her to join an ISIS terror training camp where he was forced to learn passages from the Koran, Sharia Law and even given a sword and taught how to behead his own mother.
Bohar – not her real name – could do little but watch as her young son was handed a sword by their captors, who told him 'this is to kill your mother'.
Later, he revealed they were training him to chop people's heads off, shoot guns and hate his own people, at an age when most children around the world are just learning to read.
Read more: H/T: Buck