This is how the mosques of the UK were turned, once islam 101'ers preach basic islam (back to the basics islam) to muslims not used to hearing the whole entire message, they have very little to come back with, if anything at all.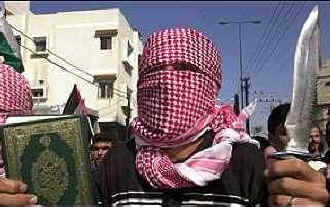 That's the danger of islam, it matter little if some imams ignore huge portions of valid texts that underline mohamed's message of murder and mayhem against unbelievers, there are plenty of basic islam 101'ers around to help get their fellow muslims to follow the "true path".
NOTE: So called "moderate muslims" does not mean that there is a moderate islam, on the contrary, it means that they've been influenced by non-islamic thinking and behavior to change their focus and opinions on killing, rape and slavery of the other. They offer nothing to counter the Basic Islam 101'ers because of ABROGATION, meaning, later violent and intolerant koranic verses superseding the earlier more tolerant ones.
Moderate imam reveals how radicals won battle for soul of Boston mosques
By Brooke Singman Published July 22, 2015 FoxNews.com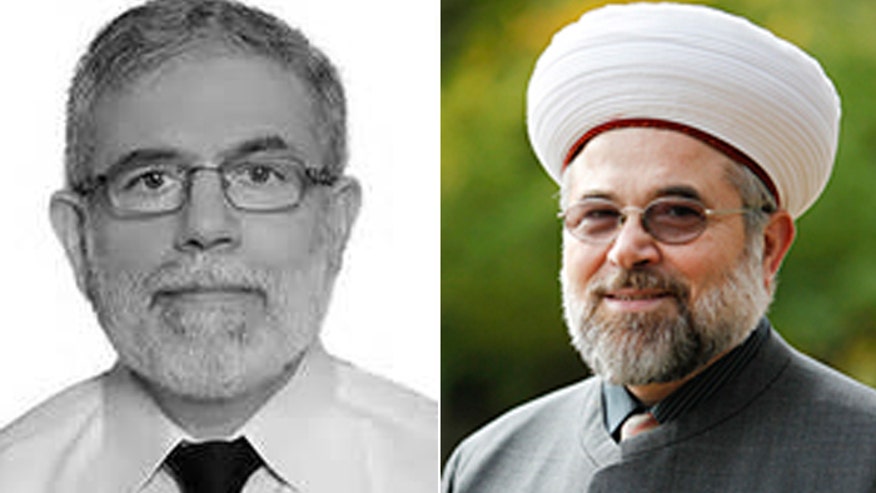 A moderate imam who raised alarms more than a decade ago about a radical shift at two controversial Boston mosques he led for decades says he was ousted for his efforts by a local doctor whose son joined ISIS and replaced by a man now with the infamous Pakistani terrorist group behind the 2008 Mumbai bombings.
Imam Talal Eid told FoxNews.com that creeping radicalism put him increasingly at odds in the late 1990s with the board of directors of the Islamic Center of New England, where he served from 1982 until 2005. But when Eid, nominally in charge of the religious teaching at the center's mosques in Sharon and Quincy, resisted, he was left in fear for his safety and eventually driven out by Dr. Abdul-badi Abousamra, at the time a prominent endocrinologist at Massachusetts General Hospital and president of the 1,500-member Center.
"At times, I was fearful for my safety," said Eid, a former member of the U.S. Commission on International Religious Freedom who now runs a mosque in Toledo, Ohio. "When I would stand up for what I believed in, and there was a clash, you see how I could be scared."
"I was pushing for one thing, and the board was pushing for something else, and I was alone facing them."

– Imam Talal Eid
Abousamra, who has since moved to Doha and could not be reached for comment, was one of the Boston Muslim community's most powerful and prominent figures in the late 1990s and early 2000s. In addition to being the center's president, he was vice president of the Muslim American Society of Boston, which ran the Islamic Society of Boston, a Cambridge mosque that shared many members with those run by the Islamic Center of New England.
All three mosques have ties to a host of known and suspected terrorists, including Dzhokhar and Tamerlan Tsarnaev, the brothers behind the 2013 Boston Marathon bombing; Aafia Siddiqui, aka "Lady Al Qaeda," the Pakistani woman and Usama bin Laden associate now serving an 86-year federal sentence; and, more recently, Usaama Rahim, the 26-year-old man killed by police last month after brandishing a knife and allegedly plotting to behead Boston cops.
Even as Abousamra was exerting a radical influence on the leadership of mosques he helped run, law enforcement authorities say his son, a Northeastern University graduate raised in the Boston suburb of Stoughton, was training in Middle Eastern terror camps, aiding Al Qaeda and plotting attacks on U.S. soil. Ahamad Abousamra left Boston for Syria in 2006 while under investigation for terror-related charges that would later lead to an indictment, and is now believed to be running ISIS' social media operation.
While mosques around the nation have disavowed terrorism, with many leaders working with law enforcement authorities to report suspicious activity, the infighting at the Boston mosque described by Eid shows that behind the scenes, mosque leaders are not always on the same page.
NOTE II: It doesn't matter if they're not on the same page, the ones following the islam that mohamed preached, are winning the day because their message makes more sense from a canonical islamic text perspective, That's the inconvenient truth everyone else dances around because it's such a devastating fact that tears to shreds the bogus notion of "a moderate islam".