According to PC mind think, we're supposed to believe she's actually black, just like were supposed to believe Bruce Jenner's name & dress change make him into a woman.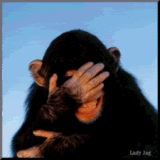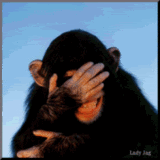 NOTE: I don't mind people doing what they want as long as it has no consequences to me and/or society at large, but don't expect/demand that I adhere and buy into their lunacy. Remember, it wasn't enough that Winston Smith admitted he was wrong and got his mind straight in order for Big Brother to finally dispatch him from the land of the living dead, he also had to show sincere love for him as well.
H/T: Buck
Rachel Dolezal the black hairdresser: Former lecturer now does weaves and braids for women in a salon after losing her job in race row
Dolezal revealed to Vanity Fair she resorted to styling skills she learned in college after Eastern Washington University didn't renew her contract
The former NAACP officer and African Studies professor claims people's perceptions of race are to blame for the outcry – and not her own actions
She added: 'I wouldn't say I'm African American, but I say I'm black… it's not something that I can put on and take off any more'
The 37-year-old divorcee was outed as white by her parents last month 
Former NAACP official Rachel Dolezal has resorted to doing weaves and braiding hair three times a week to make ends meet after losing her job lecturing on the history of black hair at a university.
Dolezal, who still insists she is black six weeks after she was publicly outed by her parents as white, did not have her contract with Eastern Washington University renewed after all of the controversy.
Now the ex-African Studies professor is using the styling skills she learned while attending college in Mississippi to put food on the table for her 13-year-old son Franklin at their Spokane-area home
Rachel Dolezal, pictured last month, insists she is black six weeks after she was publicly outed as white. It's been revealed she has resorted to weaving and braiding hair three times a week to make ends meet