He was so islamic that even Dutch authorities said he had to go.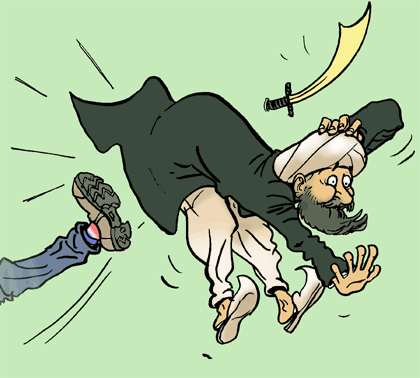 Belgium Expels Hate Imam to Netherlands
Belgium has revoked the residency permit of the radical Morrocan-Dutch Imam El Alami Amaouch, also known as Alami abu Hamza.  He was active in extremist circles near Verviers.  Within thirty days, El Alami will be deported to the Netherlands.  Deputy Minister of Asylum and Migration Theo Francken has called El Alami a danger to Belgian society. Francken added, "He is poison for our Muslim youngsters.  He glorifies terrorism."  El Alami has lived in Belgium since 2006.
FM: BNFTN via Vokskrant.nl