So what will happen to those responsible for continuingly lying to the people? Nothing.
Finland's lying (former) PM Jyrki Katainen: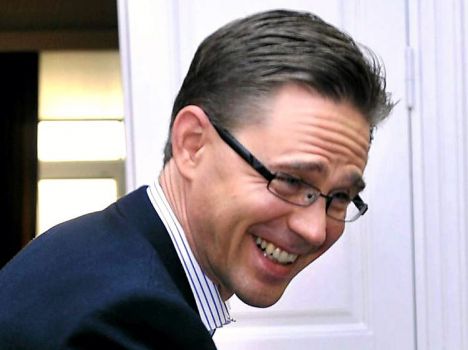 Oopsy daisy!
"The realistic proposal from Greece will have to be matched by an equally realistic proposal on debt sustainability from the creditors," said Donald Tusk, the European Council president.
This is the first time Europe's institutions have acknowledged clearly that Greece's public debt – 180pc of GDP – can never be repaid and that no lasting solution can be found until the boil is lanced.