They should be sent to an equivalent of GITMO, with hard labor until they pay for their flights back home.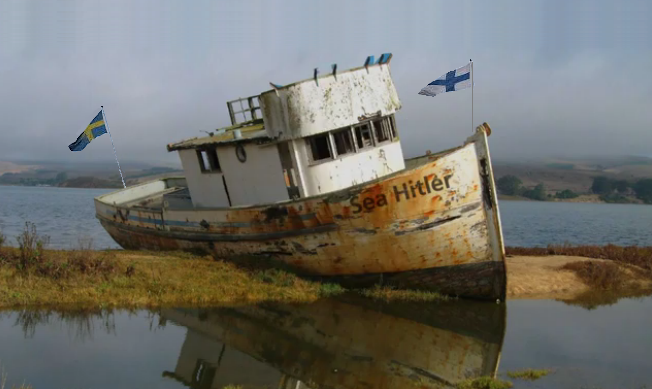 Imprisoned Swedes from Ship to Gaza to be sent home
The six Swedes sitting in an Israeli prison, after Ship to Gaza's boat was commandeered by Israeli military, are going to be released and sent back to Sweden this weekend.
Early Monday morning the Israeli military boarded the ship illegally (TT: Not illegal, but in accordance with international law) in international waters and brought it to Israel, something the Swedish Foreign Ministry has protested.
The Ship to Gaza was on its way to bring medical supplies and solar panels to the Gaza Strip, which is under blockade by Israel.
According to Gaza's Israeli lawyer Lymor Goldstein, the Swedes will be deported two at a time on three different flights on Sunday and Monday.
NOTE: As soon as the ships left national waters with the full intention of running a legal blockade known, they can be intercepted and escorted to an Israeli harbor for inspection and impounding. That's a fact. The Sweddish state news service is spreading false information.