Definitely not the guy you would want to have involved with security or defense, let alone managing a dog pound.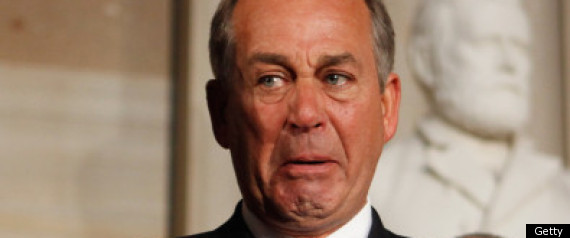 US Speaker of the House visiting Finland, to talk security, defence
The Speaker of the United States House of Representatives, John Boehner will arrive for a visit to Finland on Monday.
On Tuesday, Boehner and his delegation will meet with Finnish President Sauli Niinistö, Speaker of Parliament Maria Lohela, and Minister for Foreign Affairs Timo Soini and several MPs.
The topics of their discussions will include current foreign, security, and defence policy issues, according to a Finnish Ministry for Foreign Affairs press release on the matter.
Boehner is scheduled to be accompanied by a delegation of seven House Representatives: Susan Brooks, Mike Kelly, Daniel Lipinski, John Shimkus, Michael Simpson, Anne Wagner, and Greg Walden.
Followed by the Vice President, the Speaker of the U.S. House of Representatives is the second in the United States presidential line of succession.