Let them leak on each other.
Al Qaeda points finger at ISIS after US drone strikes take out key operatives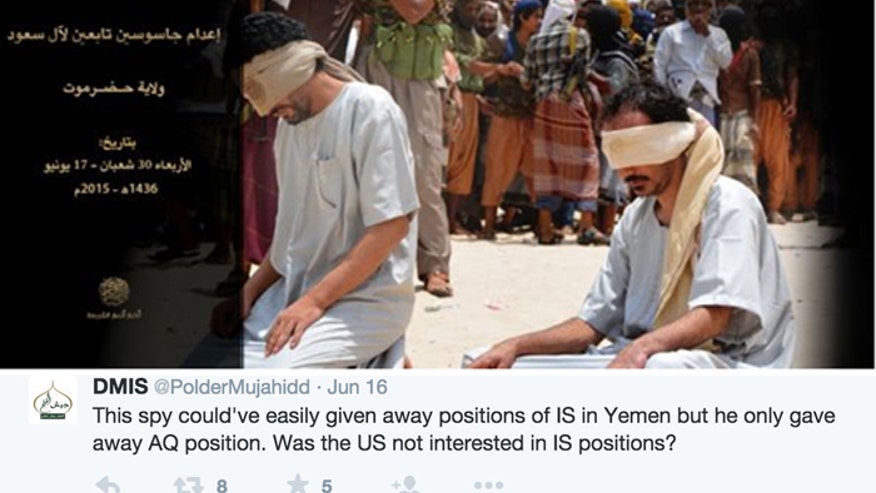 Key leaders of Al Qaeda in the Arabian Peninsula have been killed in recent weeks by well-timed CIA drone strikes so precise that they have stoked suspicions that rival terrorist organization ISIS is secretly leaking information to the U.S.
The paranoia spreading within AQAP was fully exposed this week when the members of that branch of Al Qaeda's international organization publicly executed four men in Yemen who they accused of being "spies" for the U.S. and Saudi Arabia.
One man, identified as Human Al-Hamid, was hung crucifixion-style from a bridge after being accused of calling in the drone strike that killed a top AQAP leader last week. Another unnamed alleged "spy" was crucified alongside Al-Hamid, and two others were shot before a group of about 400 enthusiastic onlookers, according to a video posted Wednesday of the executions.