I could have saved the person the bother of seeking employment there, of course al-jizz is biased, anti-female, full of Jew haters, it's a devout muslim enterprise, which is predicated on dispensing the dawa of islam. It comes as no surprise to me, none whatsoever.
Here in Finland, YLE, the Finnish state broadcaster (filled with hack marxist propagandists) holds al-Jizz with high regard, calls it:
Al Jazeera – the Arab world's independent voice
ANOTHER FORMER AL JAZEERA AMERICA EMPLOYEE SUES, ALLEGES EXTREME ANTI-WOMEN & ANTI-SEMITIC BIAS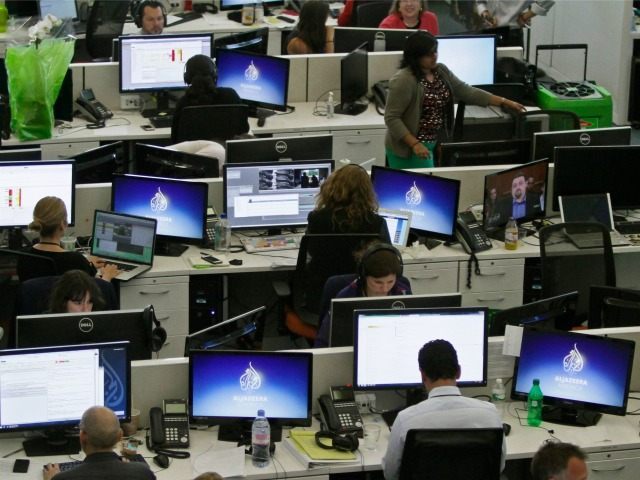 AP Photo/Bebeto Matthews
The former head of Al Jazeera America's documentary team is suing the network for millions of dollars, alleging that the Doha-based organization has extreme anti-women, pro-Arab, anti-Semitic biases, and promotes 9/11 truther conspiracy theories.
Shannon High-Bassalik claims her former boss, Ehab Al Shihabi, who served as Al Jazeera America's (AJAM) chief executive, would shout down women if they dared to complain about the organization. Shihabi, who allegedly would often leave meetings in the midst of when women were speaking, would dismiss his female colleagues of "simply being emotional," the lawsuit alleges.
In her lawsuit against Al Jazeera America, Ms. High-Bassalik alleges that the network is advancing "a pro-Arabic/Middle Eastern agenda, often at the expense of the Jewish people."