Beating back the vile horde, by a vile horde itself.
Yemen crisis: Saudi Arabia 'repels Houthi border attack'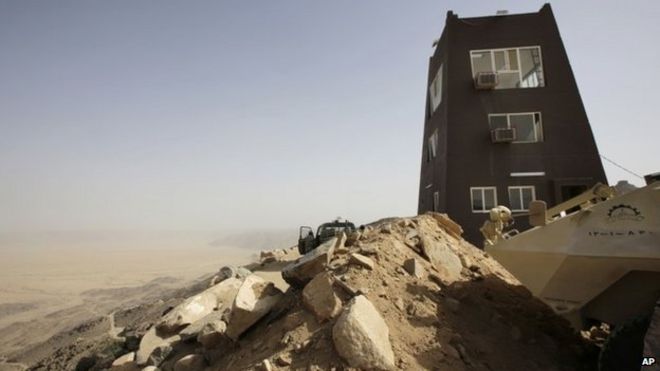 Houthi rebels launched an assault on border posts in Najran, Saudi Arabian media say
Saudi troops have repelled a major attack on their border by Houthi rebels from Yemen, Saudi state media say.
Air strikes carried out by a Saudi-led coalition have targeted the Shia Muslim rebels since late March.
But this would be the first major assault on Saudi territory since the strikes began. The unconfirmed reports say "dozens" of rebels were killed.
As fighting continues, aid groups say a lack of fuel is severely hampering their operations in Yemen.