All the other Finnish meps from the other political parties voted for it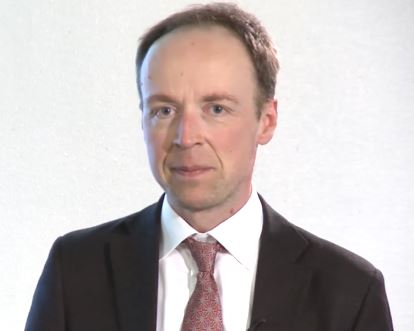 Jussi Halla-aho: Mark your diaries, the European Parliament yesterday adopted by an overwhelming majority statement calling for the Commission to issue a binding burden-sharing mechanism for smooth positioning of asylum seekers amongst Member States.
Halla-aho: ""Interior Minister Chairmen Päivi Räsänen faced questioning before the election":

"This burden-sharing, which you were talking about. .. Not one single EU country has presented that … In other words, has not presented a proposal to the Council, that asylum seekers would be equally distributed within the EU. And we'll not be aiming for that. No system like that is coming. "
Then there is this jackass, MEP Petri Sarvamaa, from the same MTV3 news clip in the above, a former YLE (state broadcaster) hack journalist now politician for the SDP in the EU, basically saying that politicians have a right to lie to their constituency, and hide what they plan to do, contrary to what they say during elections.