How about resigning from office voluntarily, that would be something new, and more importantly, of value for the average American and for what's left of the remaining free world.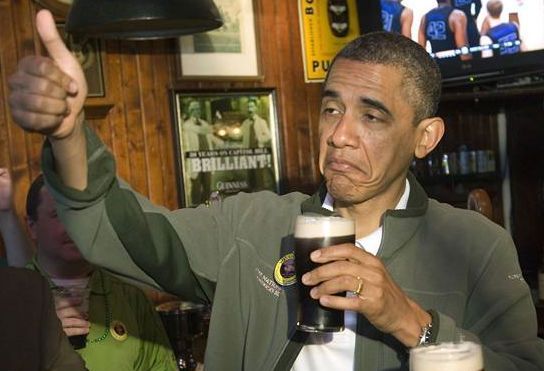 Obama meets with Castro, says it's time for U.S. to 'try something new'
One of the last remaining divides between the U.S. and Cuba was bridged Saturday, as leaders of the two countries met for the first time in a half a century.
President Obama met with Cuban President Raul Castro at an international summit in Panama on Saturday and emerged from the meeting saying it's time for the two countries, long at odds, to "try something new."
"We are now in a position to move on a path toward the future," Obama said. He also said, "Over time, it is possible for us to turn the page and develop a new relationship between our two countries."
The meeting, which Obama called "historic," caps enmity between the two nations that predates the Internet, man walking on the moon and the Beatles hitting America.
NOTE: It's historic all right, in the same vein as the US under Roosevelt recognizing the tyranny of the USSR as a nation state, and Carter's recognizing of Commy China. This too will go down in history as a major back stab to all freedom loving people who live tyrannized by their states.