A couple of jihad junkies get wings clipped before they had time to spread them.
The arrests include a 14 year old not mentioned in the below story.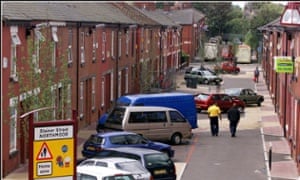 UK police arrest 16-year-old Manchester girl on terrorism charges
LONDON –  British police say a 16-year-old girl has been arrested on suspicion of preparing terrorist acts.
Greater Manchester Police said Sunday the girl was arrested following a police raid at her Manchester home on Friday.
The girl has not been named and she has been freed on bail until a May 28 hearing.
Police say she was arrested "on suspicion of engaging in conduct in preparation for acts of terrorism" as part of an ongoing investigation.
The number of terrorism-related arrests in Britain has surged in recent months as an increasing number of Britons try to travel to Syria to link up with Islamic State group extremists there.