Almost 7.5% of the Swedish economy in a fiscal year.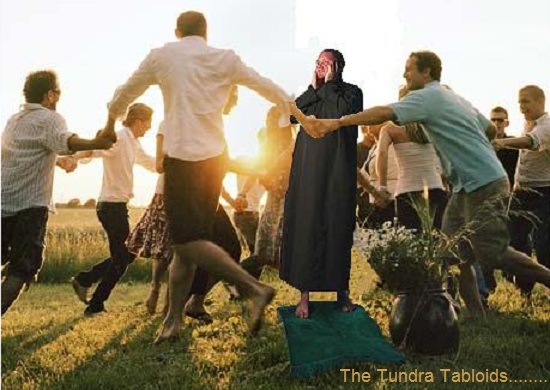 The result of decades of top down socialism, coupled with suicidal multicultural policies enforced by iron fisted political correctness used to quash any kind of legitimate debate, just like how the Muslims use "islamofauxbia" to ward off any kind of criticism.
When open hearts lead to ruin
Typical Swedish taxpayer
A new study has just been released on the cost of Swedish asylum immigration. Joakim Ruist, economic researcher at Gothenburg University, has calculated the net of the direct costs incurred by Sweden's extremely generous immigration policy and came up with the number 50 billion SEK for 2015.
These are just the direct costs, and only for asylum seekers. There is also about the same amount of immigration made up of relatives to previous arrivals. In theory, the latter are supposed to guarantee the livelihood of the relatives, but thanks to a hodgepodge of exceptions in the rules, that requirement only applies to a tiny fraction. The reality is that the vast majority of relatives go straight into welfare upon arrival. There doesn't seem to be any reliable numbers on how many additional billions this entails.