And Libya was supposedly another of Obama's "success stories".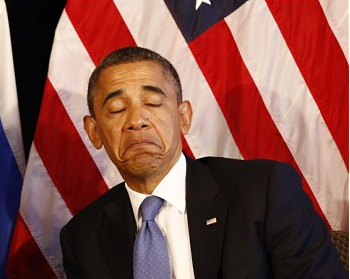 Libya violence: Islamic State attack 'kills 40' in al-Qubbah
A bombing by suspected Islamic State (IS) militants in Libya has killed at least 40 people and wounded dozens in the eastern town of al-Qubbah.
Three bombs exploded, targeting a petrol station, a police station and the home of parliamentary speaker Agila Salah, a security source told BBC News.
According to an online statement, IS fighters said they struck in retaliation for Egyptian air strikes.
Egypt launched strikes after IS killed 21 Egyptian Christians it had abducted.
The al-Qubbah attack is one of the deadliest in Libya since the toppling of Col Muammar Gaddafi four years ago.
The country remains in a state of chaos with two governments vying for legitimacy and territory.