Child sexual abuse ring in Halifax: 25 men charged – police reaction
Twenty five men have been charged with child sex offences against two girls in Calderdale following a major police operation.
In what police say is the largest child sexual exploitation (CSE) investigation in the country – bigger than high profile cases in Rochdale and Rotherham – the men face a combined total of 59 charges, including rape, sexual activity with a child under 16 and trafficking for the purposes of sexual exploitation. More here.
France prepares to tackle jihadi recruitment in prisons
The Charlie Hebdo killings have drawn attention to the fact that many radical Islamists are recruited in prison. The French government has pledged to tackle the problem … but the task could be complicated, the experts say. More here
'Basement imams' spreading radical Islamism, Muslim prison chaplain warns
In the wake of last month's Charlie Hebdo attacks, the French government is trying to tackle Islamist radicalisation in prisons. More than half of France's 70,000 prisoners are Muslim, served by 182 chaplains, leading to a promise to recruit 60 more. But one chaplain, Mohammed Boina M'Koubou, is not sure that will be enough. More here.
Iraq to launch major ground offensive against IS group
A top US official announced Sunday that Iraqi troops will launch a ground offensive within weeks to take back swathes of the country seized by Islamic State group, while a suicide attack killed at least 12 in Baghdad on Monday.
"There will be a major counter offensive on the ground in Iraq," John Allen, the chief envoy for the international coalition against the Islamic State (IS) group, said in an interview with Jordan's official Petra news agency.
"In the weeks ahead, when the Iraqi forces begin the ground campaign to take back Iraq, the coalition will provide major firepower associated with that," he added, stressing that the Iraqis would lead the offensive. More here.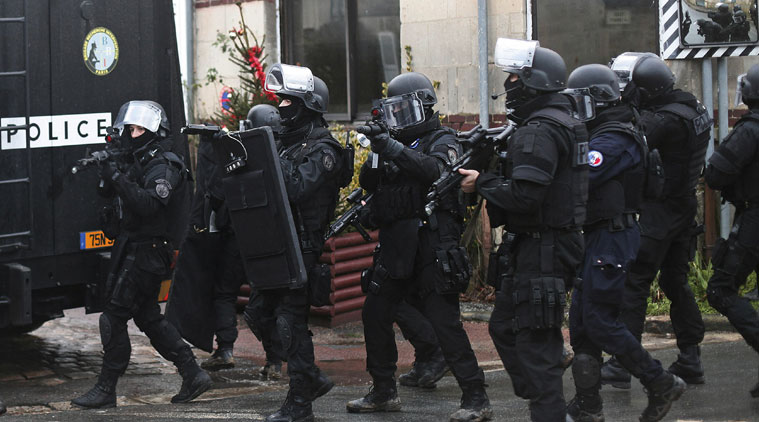 Shots fired at French police in housing project outside Marseille
Hooded gunmen reportedly fired on French police in the northern suburbs of the Mediterranean port city of Marseille Monday ahead of a visit by the country's Prime Minister.
There were no immediate reports on possible casualties. Reuters reported that elite troops were being sent to the scene. The French newspaper Le Figaro reported that the shooting involved two small gangs using Kalashnikov AK-47s. More here
Poll: 'Islam does not belong in Austria'
A new survey on how Islam is viewed in Austria suggests that anti-Muslim sentiment has risen sharply in the wake of the Paris shootings, with 69 percent of those polled saying they did not believe that Islam belongs in Austria. More here
Immigration in Denmark at an all-time high
2014 was a record year for immigration in Denmark thanks in large part to Syrians and a rapidly-growing number of Western immigrants.
New figures from Statistics Denmark show that nearly 65,000 foreigners moved to Denmark in 2014, an all-time record for the highest number of immigrants in a single year. The 64,874 foreign nationals who came to Denmark last year represented a 15 percent increase over 2013, which held the previous record. More here.
Silvana Imam voted "Homo of the year"
Abba star Anni-Frid Lyngstad Reuss and Eurovision winner Loreen were among the guests as the annual Gay gala was held in Stockholm Monday night.
"Homo of the year" was hip-hop artist Silvana Imam, while the "Hetero of the year" award was given to the chairman of Kiruna Ice Hockey Club, Johan Köhler. The team changed their strip last season to include the rainbow flag, to fight against homophobia in the sporting world, in what they call " the most laddish sport in the most laddish city in Sweden". They also won the "Keep up the good work" award. More here.