You do not see Muslims fleeing, yet, we're led to believe that Islamofauxbia is a real phenomenon in need of combating.
It's a trend that the Goulds have noticed themselves. "The other week, I was standing in the queue at a large supermarket in Manchester when the man in front of me said, 'F—— Jews, they're all over the place. They're thieves, they are taking over our property. They're everywhere,' " says Honey. "I've no idea if he knew I was Jewish or not, but I was absolutely terrified, and fled."
JEWS FLEE BRITAIN AS ANTI-SEMITIC ATTACKS REACH ALL TIME HIGH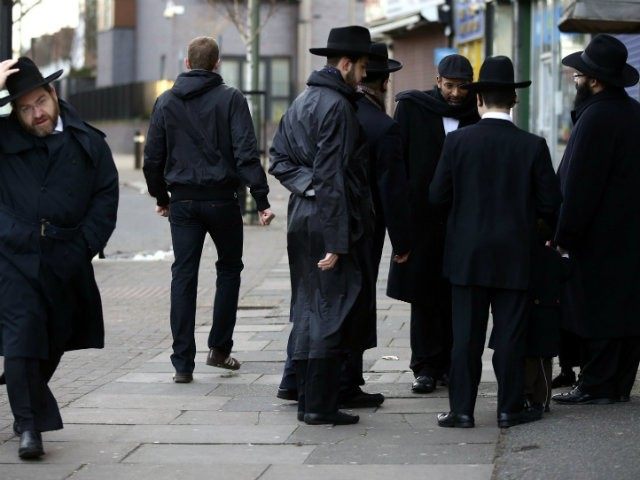 Reuters
Anti-Semitic attacks hit an all time high last year, more than doubling from the previous year's total to hit 1,168 incidents in 2014. And as the Paris attacks of last month continue to reverberate, there are fears within the British Jewish community that intolerance of Jews on Britain's streets is only set to increase.
The Community Security Trust who compiled the statistic, which includes everything from physical violence to desecration of graves, has said that it has received an "unprecedented" number of calls from British Jews fearful of a similar attack in Britain. Little wonder, perhaps, that some of Britain's Jews are choosing to leave the country for good.
The Telegraph has published an interview with one such family, the Goulds from Manchester. Simon, 52, has built a successful career in business in the UK, whilst his wife Honey, 49, works in marketing, alongside raising their two children, Arron, 18 and Angel, 16. Having lived in the same suburban home in Greater Manchester for their whole married lives, the Goulds will be leaving it behind this summer to start a new life in Arizona.
"It's a terrible wrench", says Honey. ""I'm proud to be British. My parents live in London. Simon has lived his whole life in two streets of north Manchester. Our house is the only home our son and daughter have ever known. But we have to do this, not least for the sake of our children."
Whilst anti-Semitic attacks were up 118 percent in 2014 from the previous year, the rise has been especially sharp in London and Manchester where there are large Jewish populations; the latter seeing a 79 percent increase in incidents alone.