Anti-jihad voices, Robert Spencer & Pamela Geller out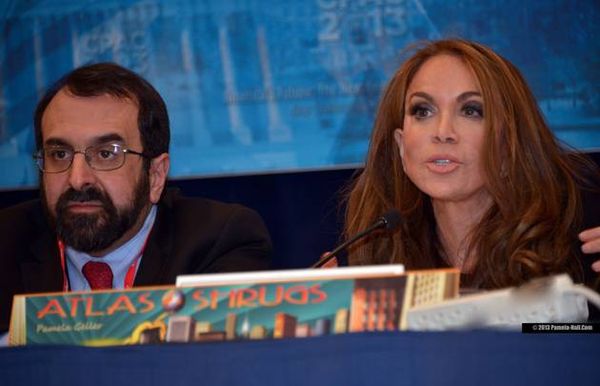 IslamoRapists in.
NOTE: This is why the UK can no longer be deemed as "Great Britain" any longer.
Ban upheld on 'Islamophobic' writers who planned Greenwich EDL visit
Two internationally recognised writers who were barred by Home Secretary Theresa May from visiting Greenwich in the aftermath of soldier Lee Rigby's brutal murder by Islamic extremists have lost a legal bid to challenge her decision.
American nationals Pamela Geller and Robert Spencer – whose views are said to be "regarded by some, perhaps by many, as Islamophobic" – were denied entry to the UK after the minister concluded that their exclusion was "conducive to the public good".
Their attempt to get a judicial review of May's decision was thrown out today by three judges at the Court of Appeal in London, who ruled that the proposed challenge had no prospect of success.
More here. H/T: Fjordman