I'm not in the El-Sisi fan club, but the question is a good one.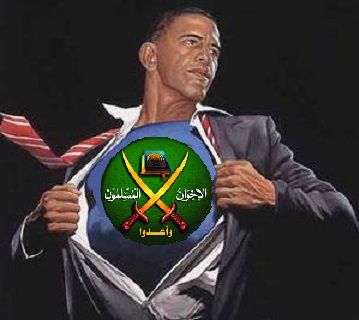 Egypt's Foreign Minister: Muslim Brotherhood/State Dept Meeting 'Incomprehensible'
Egyptian Foreign Minister cannot understand why State Department officials met with members of the Muslim Brotherhood and why it would be considered "routine."
Published: February 2nd, 2015
Egyptian Foreign Minister Sameh Shokry said the explanation given by the State Department for meeting with former Muslim Brotherhood party leaders was "not understandable."
Shoukry was responding to U.S. State Department spokesperson Jen Psaki's statements during the daily briefing that a meeting by the delegation of former Freedom and Justice Party (Muslim Brotherhood's political party) members with U.S. State department officials, arranged and paid for by Georgetown University was "routine."
Questions had been raised during that Jan. 30 briefing regarding criticism of the State Department for meeting with officials from the Muslim Brotherhood, especially given the recent spate of terrorist attacks in the Sinai believed to be at least supported, if not perpetrated, by the Muslim Brotherhood.
Psaki acknowledged that amongst the delegation were former parliamentarians from the Freedom and Justice Party. Psaki said that amongst the State Department officials who met with the delegation was the deputy assistant secretary for democracy, human rights, and labor.