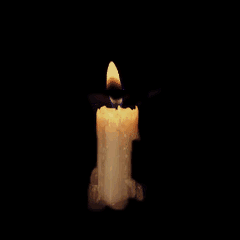 Israel Buries Two of Its Sons
Elazar resident Chaim Snow speaks to VOI's Josh Hasten after attending the gut-wrenching funeral of IDF Captain and Elazar resident Yochai Kalangel, killed in yesterday's cross border Hezbollah attack. Snow discusses the cycle of emotions Israelis experience as his own son received his IDF enlistment orders on the same day Kalangel was laid to rest.
Listen now
AL-CNN: Israeli soldiers killed
Hezbollah fired five anti-tank missiles at Israeli military vehicles in the disputed Shebaa Farms area, killing an officer and a soldier, the Israel Defense Forces said. Sgt. Dor Chaim Nini was 20; Capt. Yochai Kalangel was 25, the IDF said.
The attack took place near Shebaa Farms, also known as Har Dov, a disputed strip of land between Lebanon and Syria adjoining the Golan Heights, under Israeli control.
Seven Israeli soldiers were injured, two of them moderately, the IDF said.
Hezbollah, which Syrian President Bashar al-Assad's regime supports, claimed responsibility for the attack.
NOTE: The Shebaa Farms area is in fact, not 'disputed' territory:
In January 2005, the UN Security Council adopted a resolution condemning the violence along the Israel-Lebanon border and reasserted that the Lebanese claim to the Shebaa Farms area is "not compatible with Security Council resolutions" affirming that Israel completely withdrew from Lebanon.