It's all the same to me, regardless of who is 'officially' trained and who isn't. They begin their mosque prayers with the same chant that slurs both Jews and the Christians, their ideology is inherently antisemitic, hegemonic and supremacist though and through.
Worries rise within the Finnish Muslim community – "false imams" among  those swearing allegiance to sharia law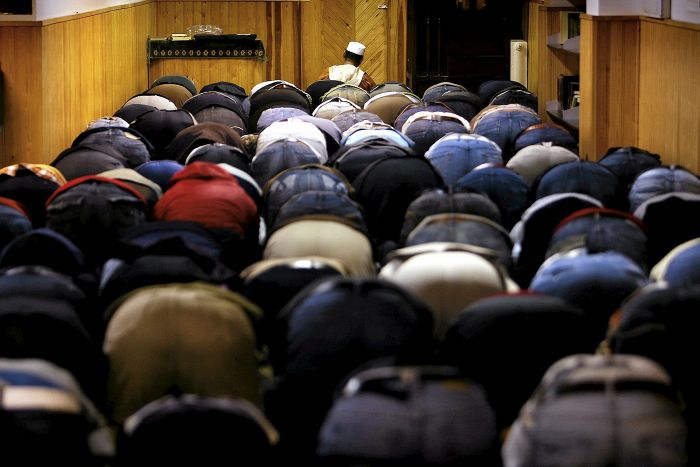 Prayer at Lönnrotinkatu mosque in Helsinki.
DOMESTIC 26/01/2015 20:12 Updated 01/26/2015 21:19
Jukka Huusko Helsingin Sanomat HANNES Heikura / HS
Self-taught "fake imams" too easily find their way into Finland in Muslim communities as preachers and religious teachers, say the Spokesman of the Kurdish Union, WELAT Nehri and secretary Majid Hakki.
Nehri and Hakki suggested in a op-ed published in Sunday's HS, that the Finnish Muslim communities should set up a Council together with the authorities, which would give instructions on who to authorize as imams and intervene in incidents of over reach.
"There are among imams voices for moderation and spiritual values, peace and dialogue and those who are appreciative of Sharia law and disparage Western values. The latter world view is what concerns the moderate Muslim community," wrote Nehri and Hakki.
According to Nehri, the biggest problem is that the Finnish Islamic communities lets in unqualified persons as spiritual leaders .
"Of Finland's imams, up to more than half of those wouldn't be able to operate in the same role in Muslim countries. There is a control in these countries, serves as a guide on who can speak as an imam," Nehri says.
NOTE: Interesting that Churches and Synagogues and other forms of beliefs can manage these affairs without governmental help, except Islam.