Mohamed would be nodding in approval.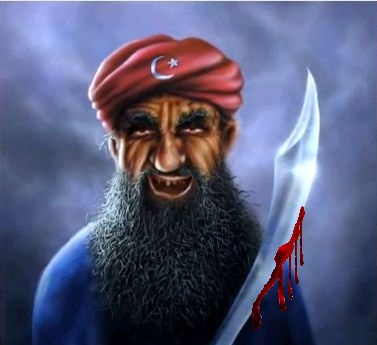 Ten-year-olds armed to the teeth and trained to kill in the name of Islam: Boko Haram release images of their child soldiers being trained in Nigeria
Terrorists were said to be kidnapping children to use during their attacks
Pictures emerge days after Boko Haram snatched 30 children from a village
The terrorists are said to have killed at least 10,000 people in 2014 
Their attacks have been likened to the 1994 genocide in Rwanda
Nigeria calls on the international community to help them fight terrorism 
Nigerian terror group Boko Haram is training child soldiers how to use semi-automatic weapons.
The group has released pictures showing more than a dozen children posing with, and learning how to aim, AK-47's.
The images appear to have been taken in northern Nigeria where Boko Haram has committed most of its attacks.