Yet another reason (if we actually need any more of them) why electing a radical street organizer/back bench marxist junior senator wasn't such a great idea.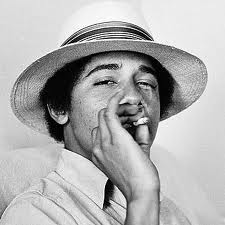 Obama's policies bring the Golan to a boil
By J.E. Dyer on January 20, 2015 at 8:58 pm

Syrian fighting viewed from Israel in the Golan, 2013. (Image: JINI, Ancho Gosh via Israel Hayom)
The attack in the Golan this week, on a convoy of Hezbollah operatives and Iranian military officials, is a sign that things are going to get worse in the volatile area that encompasses southern Lebanon, Syria, northern Jordan, and northern Israel. (See also here and here.)
Among those killed were high-ranking Iranian officials connected with Hezbollah's use of Iranian-supplied ballistic missiles, and with Iranian Special Forces units that focus on raids and small-unit tactics. In the words of a retired Israeli general (see first link, and below), this was a very high-level convoy, clearly preparing for serious incursions against northern Israel.
Meanwhile, we've reached the point in the post-Arab Spring Middle East at which many of the spin-off developments – perhaps most of them – are a consequence of the policies followed by the Obama administration. Although there have been long-term policy failures, it's a specific, proximate policy failure that opened the door to the current result in the Golan Heights.
Because of the strategic importance of the terrain, Iran and Hezbollah have been building infrastructure there for some time. But their interest in the Golan skyrocketed in December.
A door opened by the Obama administration
The reason: ISIS gained a foothold there when the Yarmouk Martyrs Brigade of the Free Syrian Army "defected" from the de facto alliance with the U.S.-Arab coalition against Assad, and declared its allegiance to ISIS.  The Yarmouk Martyrs Brigade had been one of the most active rebel factions holding territory directly adjacent to the "area of separation" between Syria and Israel administered (in theory) by the UN.  In particular, it has held the southern line of confrontation with Syrian regime forces, in the transit corridor leading to the Quneitra border crossing.
That defection didn't happen in a vacuum.  It happened because in early December, the Obama administration disclosed (through the back door), after more than two years of cooperation with the FSA, that it would not be working with them to build a defense force in Syria.