To bad he didn't just blow himself up and do everyone else a favor.
Yes, his name is Mohamed and he had an axe to grind, the sad thing is, that they're grinding it everywhere.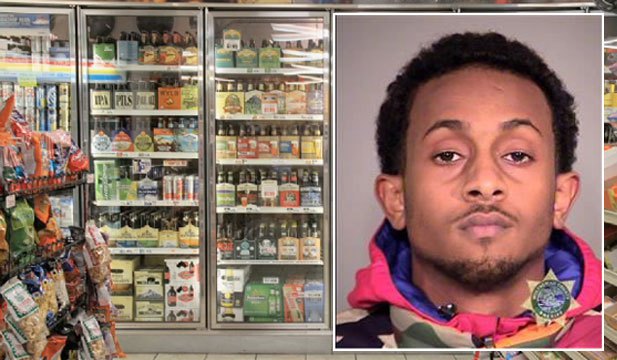 Mohamed Threatened to Blow Up Portland Deli Store
"I will blow up your store in the name of Allah!"
Published: January 14th, 2015
 (19) was arrested over the weekend for threatening to blow up Ira's Deli in Portland Oregon in July, according to KOIN 6.
On July 14, 2014, Mohamed entered Ira's deli, where he is a frequent customer, and tried to buy a single cigarette.
When informed that the store doesn't sell individual cigarettes, Mohamed blew up in rage and began making disparaging comments about Judaism and Israel.
To top it off he reportedly then began to threaten the employee and the store owner:
"I will blow up your store… I'm going to take care of you, you mother (redacted)… I'll call my people to take care of you to shoot you!… I will blow up your store in the name of Allah" and "I will take care of people like you!"
More here. H/T: TROP