And just think that if the Charles Hedbo staff were armed themselves, let alone the place supposedly "guarding" the premise, none of this would have escalated to such lengths as this scene now playing out at place of business.

 UPDATE: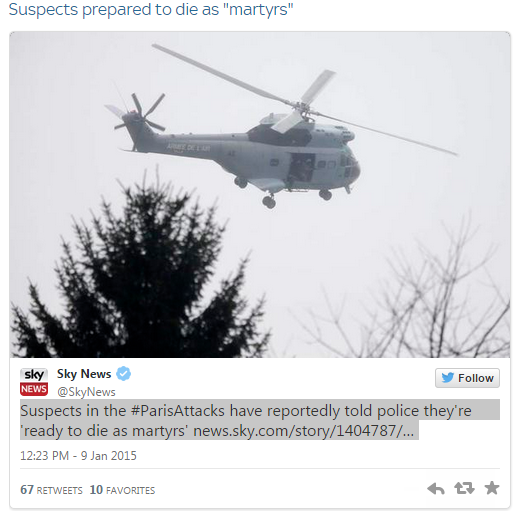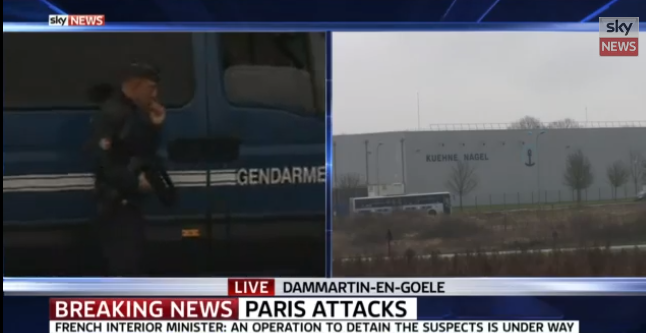 THE GUNMEN'S LAST STAND: 'Two dead' and several injured as Charlie Hebdo killers seize HOSTAGES and exchange fire with police after they storm business premises near Paris airport
The Charlie Hebdo massacre gunmen were today exchanging fire with police as they held hostages on an industrial estate near a Paris airport. At least two people are thought to have been killed and many more wounded before Cherif and Said Kouachi entered business premises in the village of Dammartin-en-Goele, north east of Paris. They are believed to have taken hostages in a storage unit, which is now surrounded by police commandos.
As helicopters hovered overhead, France's Interior Minister Bernard Cazeneuve said: 'A police operation is underway.' The suspects were holed up in a small printing business named CTD, a source close to the investigation said. 'It's not sure how many people are inside,' the source said.