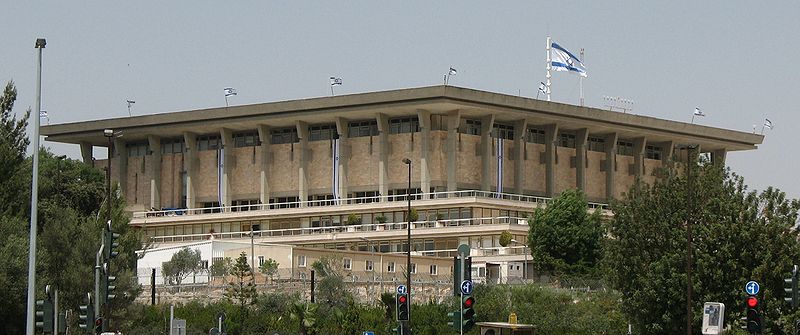 POLITICS OVERSHADOW ELECTIONS
Manfred Gerstenfeld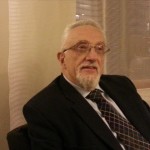 This week Jordan presented the UN Security Council with a Palestinian draft resolution which set out the terms for a final peace accord with Israel. The resolution put forward a twelve-month deadline for negotiations and set the end of 2017 as the target date for full Israeli withdrawal back to the 1967 armistice lines, which would then form the borders between Israel and the Palestinian State.1
Prime Minister Benyamin Netanyahu travelled to Rome to meet with US Secretary of State Kerry to discuss this issue. Before leaving for Rome, Netanyahu said that the efforts of the Security Council to force Israel to withdraw to the 1967 lines within two years would fail.2 In the meantime the U.S has announced that the U.S would not support the resolution.3
At a reception held for foreign journalists, Netanyahu said that Europe is interested in appeasing the very forces which are threatening Europe itself. He mentioned as examples the fact that the European Court of Justice had recently taken Hamas off the EU's terrorist list, the European Parliament's resolution backing Palestinian statehood, and the Swiss call for a meeting of the High Contracting Parties to the Fourth Geneva Convention, for the purpose of investigating Israel for violations of that convention.4 Earlier in the week Netanyahu had already gone on record saying that Europe has learned nothing from the Holocaust.5
The various discussions around the Palestinian-Israeli issue overshadowed in importance those regarding the preparations being made for the upcoming Israeli elections, but they did not necessarily draw more publicity overall.
As far as the elections are concerned, the main event of the past week concerned the split in the ultra-Orthodox Shas Party. Its former leader, Eli Yishai, left and established a new party, Yachad. A Panels Politics poll for the Knesset channel showed that Yachad and Shas, led by Aryeh Deri would each get four mandates.6 This indicates that should the actual votes be slightly less than what the poll showed, one or both parties would risk falling below the entrance threshold for the 20th Knesset, which is set at 3.25%. Shas currently holds 11 seats. Yishai's hope is that as a result of internal tensions within the Bayit Yehudi party, its Tekuma ("National Union") faction would split off and join forces with his party.
Not much news came into the public regarding the three parties considered centrist – Yisrael Beiteinu ("Israel is our Home"), led by Avigdor Lieberman, Yesh Atid ("There is Future"), led by Yair Lapid, and Kulanu ("All of Us"), led by Moshe Kahlon. Lieberman, who has in the past positioned Yisrael Beiteinu toward the right of the Likud, is now is trying to move his party to the left of it. Yet it is doubtful whether Lieberman would be willing to enter into a coalition with the Labor Party, which would also include the extreme left Meretz party. In the meantime, Yisrael Beiteinu and Kulanu have entered into an agreement regarding any possible surplus of votes. Labor, which has now approved running on a joint list with Hatnuah, will have an agreement regarding surplus votes with Meretz. The Likud has one with Habayit Hayehudi. One wonders who remains for Yesh Atid should they want to conclude a similar agreement.
A Ha'aretz-Dialog poll found that if Kulanu and Yesh Atid were to run together, they would be the largest party, with 24 seats, as opposed to the Likud and Labor-Hatnuah, each with 21 seats.7 Yet such a collaboration is extremely unlikely to happen. The previously mentioned Panels Politics poll showed little change in the number of seats from the current distribution, besides the one already mentioned concerning Shas. According to this poll, both Likud and Labor would get 22 seats, followed by Habayit Hayehudi with 15. Kulanu, Yesh Atid and the Arab Parties – if they were to run together – would each get 10 seats, and Yisrael Beiteinu would get 9.
A Midgam poll showed that 62% of Israelis believe that Netanyahu will remain Prime Minister after the next elections, while only 15% believe that Isaac Herzog will hold this position.8
A Panels Research poll taken for The Jerusalem Post and Maariv found that 27% of the adult population are undecided for whom to vote. Among the centrist voters the percentage is 39%. The pollsters also asked who is to blame for the deterioration in relations between the United States and Israel. Of those polled 39% answered U.S President Barack Obama, 29% said Netanyahu and 25% both.9
MK Avishay Braverman, the economic and financial expert of the Labor Party and the former president of Ben Gurion University, has announced that he will not run in the upcoming elections. As to new contenders who would want to throw their hat in the ring, hardly any prominent figures have confirmed their candidacy.
In the upcoming days, much of the focus will be on the Likud primaries, which will be held together with the Likud leadership election on December 31st.
Footnotes:
1

Barak Ravid, Jack Khoury and DPA,

"

Jordan submits finalized UN Security Council resolution draft on Palestinians,"

Ha'aretz,

18 December 2014.
2

Herb Keinon,

"On eve of meeting with Kerry, Netanyahu says efforts to impose solution on Israel will fail,"

The Jerusalem Post

, 14 December 2014
3

"

Livni, Peres urged Kerry to stall Palestinian bid for statehood at UN,"

The Jerusalem
Post, 20 December 2014.
4 Herb Keinon, "Spirit of appeasement is now blowing through Europe, The Jerusalem Post, 18 December 2014.
5 Barak Ravid, "Europe has learned nothing from Holocaust,' Ha'aretz, 17 December 2014.
6 Hezki Ezra, Ari Yashar, "Yishai Break Splits Shas Electorate in Half, Israel National News, 16 December 2014.
7 Yossi Verter, "Haaretz Poll; Joint Lapid Kahlon ticket would be the largest Knesset list," Ha'aretz, 17 December 2014.
8

Ben Ariel, "Most Israelis Believe Netanyahu Will be Next PM,"

Israel National News

, 14 December 2014.
9 Gil Hoffman, "Post/Maariv Hashawua' poll; Likud could finish in third place," The Jerusalem Post 19 December 2014.