I beg to differ with Ali one one point, she should have argued with "lunch-pail Joe" the lobotomized VP who's just a heartbeat away from the presidency.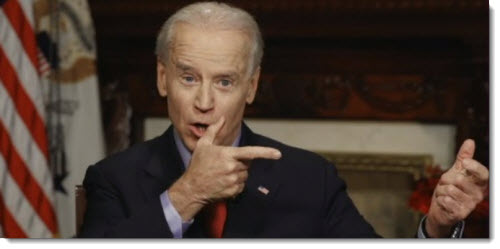 At a dinner in Washington, Biden attempted to correct her perspective on relationship between the Islamic State and Islam, saying, "ISIS had nothing to do with Islam." When she pushed back, Biden said, "Let me tell you one or two things about Islam…"

"I politely left the conversation at that," Hirsi Ali said. "I wasn't used to arguing with vice presidents."
Biden Lectured Ayaan Hirsi Ali On Islam
"I wasn't used to arguing with vice presidents."
12.10.2014
In a recent interview with the Washington Examiner, human rights activist Ayaan Hirsi Ali discussed the "real war on women" being conducted by adherents to radical Islam and the need for the American left to acknowledge that reality. During the conversation, Hirsi Ali recalled a particularly telling encounter she had with Vice President Joe Biden in which he attempted to correct her on "one or two things about Islam."
Hirsi Ali explained to the Examiner that in the left's attempts to protect anyone they perceive as "victims of the white man," they have failed to look honestly at the true war on women waged by radical Muslims.
"They feel all religions are the same, and they're not," she said. "I think if I adopt the position in good faith to multiculturalists and leftists, I would say [they take the position they do] because they see them [Muslims] as victims. They see them as victims of the white man and so they think: 'Let's protect them from the white man. Let's protect them from capitalism.'… That is misguided at best and malicious at worst."
Hirsi Ali's organization provides some disturbing statistics on the treatment of women under Islam, including 5,000 honor killings occurring worldwide each year—between 25 and 28 of those occurring in the United States—and an estimated 800 million women and girls living under the constant threat of such consequences. WHO estimates that more than 125 million women and girls alive today have undergone female genital mutilation.
"Wherever [Islamists] gain power, you see exactly what they do: The first thing they do is they chase women out of the public space, force them to cover up, beat them up, rape them, sell them into slavery," said Hirsi Ali.
The purpose of her organization is to expose reality such as this, particularly to Western liberals, who she said must "review their thinking." But getting the left to do so is no easy task, as Hirsi Ali's encounter with Vice President Biden exemplifies.
More here.