Muslim infiltration remains a serious problem as long as the politicians keep looking the other way.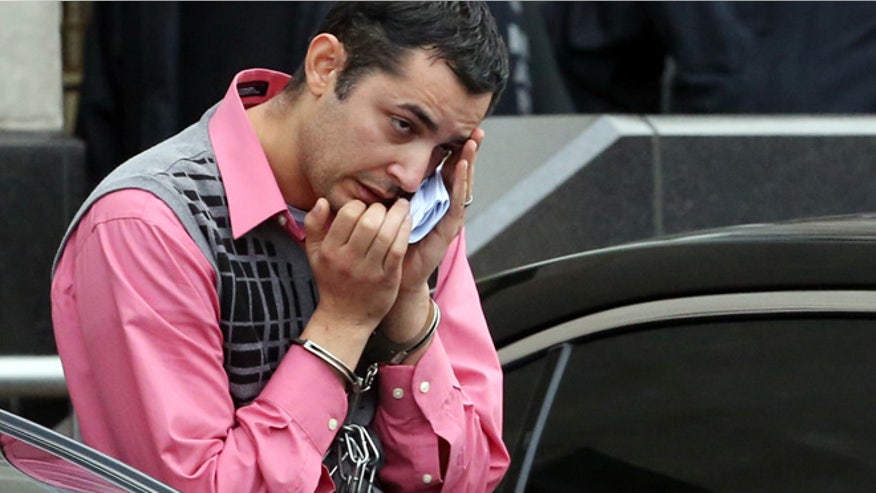 FBI ARREST SAUDI-BORN NAVYMAN FOR SHARING TIPS ON BLOWING UP AIRCRAFT CARRIER
On December 5, Saudi-born US Naval engineer Mostafa Ahmed Awwad was arrested for allegedly passing secrets about the new George R. Ford aircraft carrier to an undercover FBI agent and also for discussing ways the carrier could be sunk with a missile.
Awwad is 35 years old and resides in Yorktown, Virginia.
According to Fox News, Awwad "married a US citizen in Cairo in 2007" and thereafter followed the steps to becoming an American citizen. He was hired to work at the "Norfolk Naval Shipyard's nuclear engineering and planning department in February and got a security clearance in August." In September Awwad told an undercover FBI agent that he wanted to obtain all the information he could and pass it back to the Egyptian government.
The uncover agent posed as "Yousef"–a gentleman having ties with the Egyptian government–and Awwad allegedly agreed to communicate with the agent via "email…unattributable telephones, and to conduct 'dead drops' in a concealed location in [Hampton, VA,] park." Awwad also allegedly gave the undercover agent "top secret" drawings of the aircraft carrier during an October 9 hotel meeting.