This interview by Dr.Gerstenfeld was recently published at Israel National News, and republished here with the author's consent.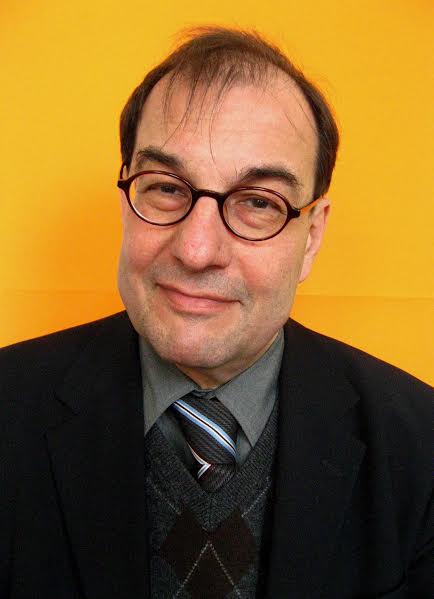 The Amsterdam Jewish Museum: European Award Winner
Manfred Gerstenfeld interviews Joel Cahen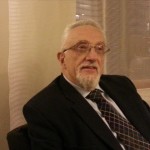 "The Jewish Historical Museum (JHM) in Amsterdam is a repository of the collective memories of Dutch Jews. Here, knowledge and documents concerning the life of Jews in the Netherlands are guarded and made accessible to the public at large. An additional impact is made via traveling exhibitions, the internet and social media."
Since 2002, Joel Cahen has been the Director of the JHM. From 1990 until 2002, he lived in Israel where he was Deputy Director General of the Nahum Goldman Museum of the Jewish Diaspora in Tel Aviv (Beit Hatfutsot).
"The JHM is a meeting place for the public. Many of our exhibitions garner much publicity, such as the one featuring Jewish collectors of modern art. Another one focused on the painter Meijer de Haan, who via Vincent Van Gogh's brother Theo, came together with Gauguin and created paintings which equaled his. This exhibition was also shown in the prestigious Musée D'Orsay in Paris. We presented De Haan as the 'unknown Jew,' (le juif inconnu) but the French press wrote about him as 'the unknown Dutchman.' (le neerlandais inconnu)
"The JHM also holds exhibitions on Jewish culture abroad. One was about the French Jewish actress Sarah Bernhardt. In 2011, we held an exhibition about expressionist painters from Rumania. In that country all the avant garde painters were Jews, among whom were internationally known ones such as Victor Brauner and Marcel Janco. They were either chased out of Rumania, or left on their own accord. Only Maximilian Maxy remained. He became Director of the MNAR – the country's national museum – and conformed as a constructivist artist. "This exhibition was also shown at the Israel Museum in Jerusalem and will travel to San Francisco. It is one example of how the JHM has an impact as well outside of the Netherlands.
"We have developed a new methodology of tour guiding in the museum. Our guides are trained to answer visitors' queries, even on sensitive topics. They are taught to reply in a non-confrontational way when someone says for instance, 'All Jews are rich.' Within their replies, they unmask these stereotypes.
"It is interesting that in school classes which visit the JHM, there are a significant number of Muslim children. They recognize many issues which are close to their own tradition. A good example is dietary laws. They react also when they see sculptures and say that these are forbidden in Islam. Yet all in all, these visits are always successful.
"The JHM is an independent foundation. Dutch authorities recognized us in 1987 as a museum of national interest. This means that we also get subsidies. Now however, there are cutbacks in the government's budget and we have less chance to receive money than a museum with a national collection.
"The museum has a very good international reputation. In 1988, we won the European Museum Award – the prize for the most inventive museum in Europe. All European museums compete for it. In 2010, we came in second place – the highest we could get, since museums can only win the top prize once.
"We also manage other institutions and projects. One is the famous Amsterdam Portuguese synagogue built in 1675. The recent restoration has enabled us to have a new underground exhibition space where its multiple treasures are shown.
"Another institution we manage is the Dutch Theater in Amsterdam. Many Amsterdam Jews were interned there during World War II, before they were sent to their deaths. It now serves as an education and memorial center for the Shoah and contains a wall with the family names of the Jews who were murdered.
"Since 2005, we also manage the Digital Monument of the Jewish Community in the Netherlands. This is a website which keeps the memory alive of all Dutch Jews who were persecuted and murdered during the Shoah.
"This site has been converted into an interactive web community (www.communityjoodsmonument.nl). As on Facebook, one can search for a name in the Digital Monument and upload a family photo or even relate a story. Many people try to find out whether they have Jewish roots. Volunteers from our organization check that no curses or anti-Semitic remarks are posted on the website. The Digital Monument is regularly awarded prizes and in 2011won a big internet award in the United States.
"There are many other projects the JHM is involved in. Every year, we organize 8 concerts in the Portuguese synagogue. This year, the Kristallnacht memorial took place in that synagogue. We are also a partner in the annual Jewish Film Festival in the Netherlands, which celebrated its tenth anniversary in 2011.
"Our board of directors complains that we are involved with too many projects. However, we want to do even more, because there are so many opportunities. I hope that even if our subsidy dwindles, we can continue to accomplish everything we've set out to do."