And unfortunately there are more where he came from.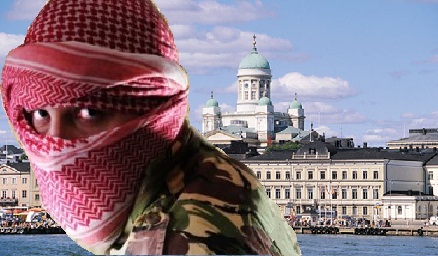 Finland's first terror trial starts in Helsinki
Finland's first terrorism trial began in the Helsinki District Court on Monday. Prosecutors accuse the four defendants of funding terrorism, and specifically the al-Shabaab group. They deny the charges.
Finland's first-ever terror trial started on Monday with the reading of charges against four defendants who stand accused of funding terror groups in East Africa.
Prosecutors allege that the four accused have collected and delivered funds to the Somali al-Shabaab organisation to purchase arms and ammunition.
The accused have admitted transferring money, but deny that they engaged in financing terrorist activities. One of the female defendants says that the man who received the funds, who is known as a radical preacher in Kenya, is her husband.
The prosecutor says that their relationship does not meet the definition of a marriage in Finnish law. Prosecutor Juha-Mikko Hämäläinen says that although the sums are small, at 3,200 euros, they can go a long way in funding terror groups in East Africa.