Yeah, you read the headline right.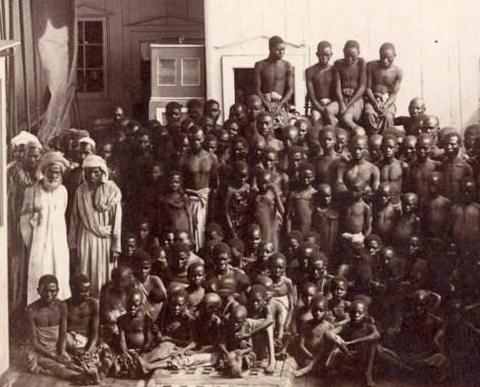 Mauritania urged to end crackdown on slavery activists
Nouakchott (AFP) – Amnesty International urged Mauritania on Thursday to end "harassment, intimidation and repression" of anti-slavery activists, following a number of high-profile arrests.
At least nine campaigners including Biram Ould Dah Ould Abeid, President of the Initiative for the Resurgence of the Abolitionist Movement (IRA), are being held in the southern city of Rosso after they were detained this week.
"Anti-slavery activists are subject to never ending harassment and intimidation in Mauritania," Gaetan Mootoo, a west Africa researcher for Amnesty said in a statement.
IRA and other rights organisations have been holding rallies across the country and dozens of campaigners demonstrated in the capital Nouakchott on Tuesday and Wednesday, according to an AFP reporter.
Amnesty said police stopped a meeting of campaigners in Rosso on Tuesday, with some of the activists reportedly beaten.