The smear campaign against the innocent character has done its work.
"What are we doing?"
Garnier sees nothing in the solution of some colleagues for personnel protection, "No, with security guards the visit is too expensive and moreover a way from the fun anyway. What are we doing, it's just a fun children's party with a figure? which is traditionally black. It has nothing to do with discrimination or racism. "
This is the aim of the cultural Marxists, attack the existing societal structures from all angles, giving it the appearance of non-related "social issues" being addressed. The cultural glue that binds it together must be dissolved and be replaced with their world views and outlooks. Nationalism/patriotism has to go, indigenous cultural identity must yield to other cultures and languages into the disastrous mire of multiculturalism which remains undefined, with each university sociology department giving its own private definition, but with each in agreement demanding a diminished status for the host culture.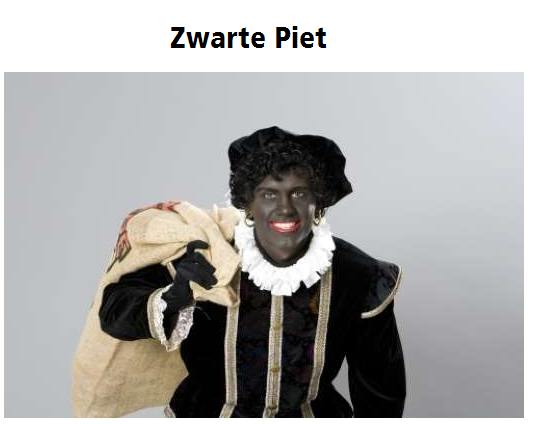 Black Petes Threatened in Rotterdam
People dressed up as black Petes no longer dare to appear in some neighborhoods of Rotterdam and Schiedam. This was said by Rob Garnier of the company Kostuum Verhuur Schiebroek which rents out the clothing for Black Pete. The aggression has started a few years ago
FM: BNFTN via Rijnmond.nl