Possible two men with "scarves" involved MAYBE three. One of the perps is dead, shot inside parliament building. Go to 4:03 of the vid for the eye witness who describes who he saw.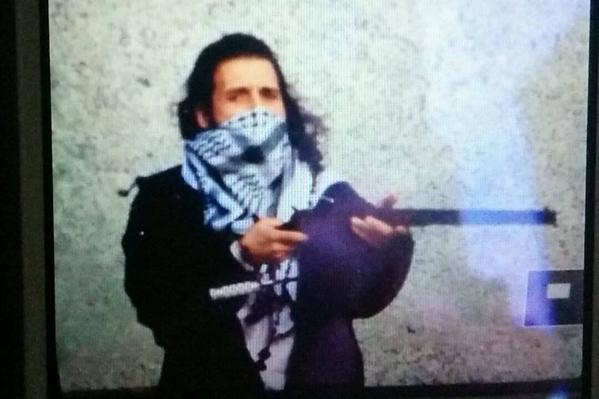 Scene of live shots fired:
Eye witness accounts: Hoodie, banana (scarf) long hair….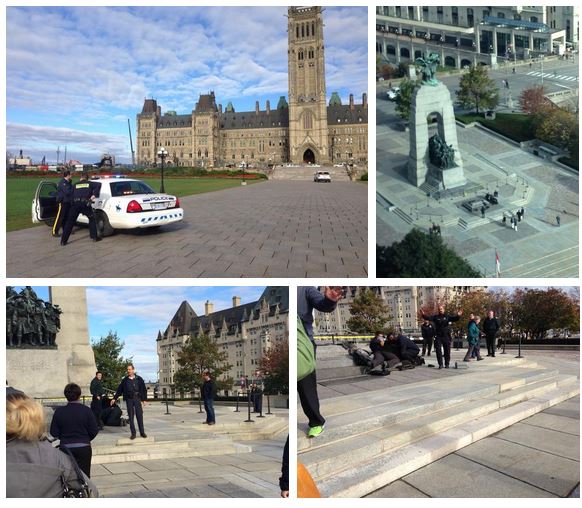 Ottawa Shooting: Soldier Shot at Canada's National War Memorial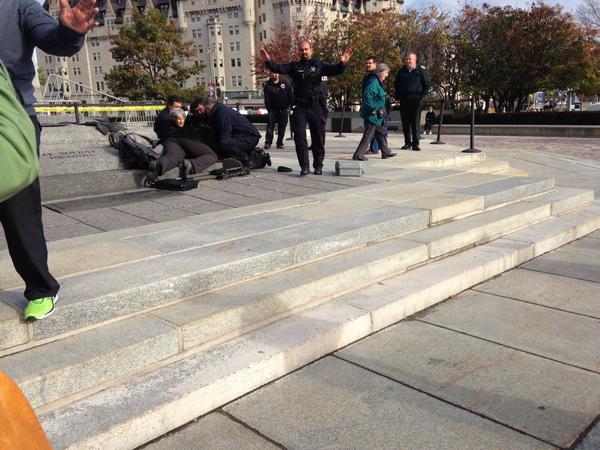 A soldier has been shot at Ottawa's War Memorial in Canada, near the parliament, after a gunman opened fire.
The soldier was being treated by paramedics and police rushed on the scene.
Witnesses told CBC News that the suspected shooter was carrying rifle.
The Canadian parliament building was reported to be in lockdown following the shooting.
Other reports said shots were fired inside the parliament.  IBT
LIVE FEED:
Parliament Hill attacked, soldier shot at National War Memorial in Ottawa
A man with a rifle shot a soldier standing guard at the War Memorial in downtown Ottawa, and witnesses said there were further shots fired on Parliament Hill nearby.
It was not immediately known if there were further injuries.
Alain Merisier. who works at the cafeteria in the Parliament building, told CBC News that said he saw a man in a car at the Centre Block with a long gun.
Witnesses said they then heard shots fired, and there was an unconfirmed report of a person injured outside the Library of Parliament.
Shots fired on Parliament Hill, soldier injured at National War Memorial
The Canadian Press
OTTAWA – A Canadian soldier standing guard at the National War Memorial in Ottawa has been shot by an unknown gunman and there are reports of gunfire inside the halls of Parliament.
Ottawa police confirmed they had a call at 9:52 a.m. with a report of shots fired.
The gunman reportedly ran towards Parliament Hill, which is currently under lockdown.
Emergency responders are still on the scene and paramedics are performing CPR on soldier.
The incident comes just two days after two Canadian soldiers were run over — and one of them killed — in Quebec by a man with jihadist sympathies. CFRA
https://twitter.com/search?q=%23Ottawa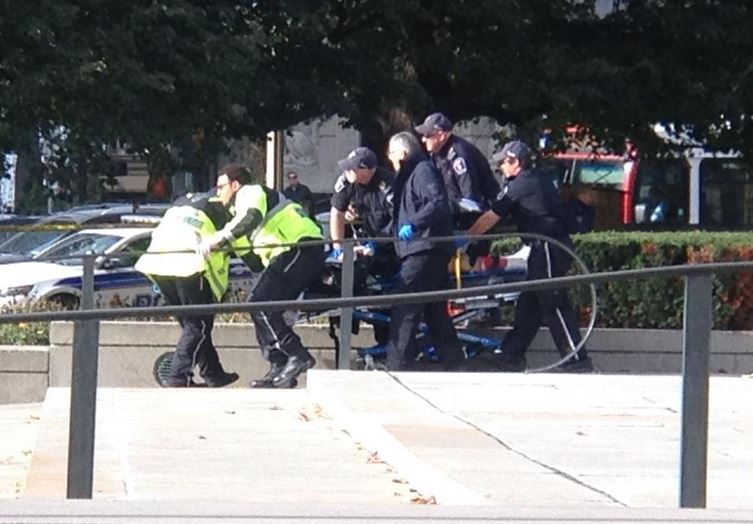 Canadian Parliament under lockdown after 'multiple' gunmen 'kill soldier standing guard at the National War Memorial before opening fire in the Parliament halls'