Totally depraved, but totally Islamic.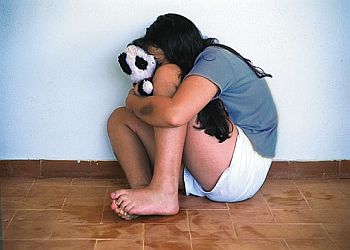 The virgin Yazidi women and girls were reportedly made to convert to Islam and then forced to marry the jihadist.

"After marrying her [and using her for sex], he might decide to divorce her and pass her onto another fighter", the source said.
Islamic State commanders 'using Yazidi virgins for sex'
Islamic State jihadists reportedly forcing virgins from Yazidi minority in Iraq into sex slavery
Photo: YOUSSEF BOUDLAL/REUTERS
Islamic State (Isil) jihadists separated virgin women from the Yazidi minority sect in Iraq to take as sex slaves, according to a group that monitors Isil in Syria.
Now, a source with in the northern Syrian city of Raqqa, the "capital" of the extremist's territory, has given details of the practice to a local anti-Isil group that monitors the jihadists.
The group is made up of sixteen activists in Raqqa who work to shed light on the jihadist's actions in the city.
The Telegraph is not able to independently verify their claims, but they have a good track record for accuracy in their reporting.
According to a report published on the group's website, the Islamic State source said that after the Yazidi women were captured in Iraq they were divided up, separating out "virgins" from married women and mothers.
The virgins were then distributed among "Isil soldiers" who had taken part in the battle in Sinjar province.