Like clockwork. 
Everything this marxist touches turns to crap.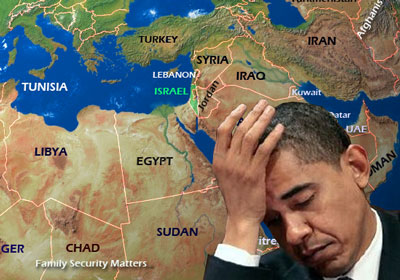 See How Obama's Islamic State Strategy is Falling Apart in Three Minutes
BY: David Rutz

President Obama announced a campaign to "degrade and ultimately destroy" the Islamic State on September 10 and has since been adamant he would not order American boots on the ground to achieve that end.
With the Islamic State looming on the outskirts of Baghdad, it is worth revisiting how this strategy "collides with reality," as Commentary's Peter Wehner laid out here. First, leading military experts met Obama's strategy with contempt and doubt.
"I don't think the president's plan has a snowball's chance in hell of succeeding," retired Marine Gen. James Conway said.
Former Defense Secretary Robert Gates said Obama effectively "traps himself" by repeating the mantra of no boots on the ground, saying that had to happen for there to be any chance of success.
"You just don't take anything off the table up front, which it appears the administration has tried to do,"retired Marine General James Mattis said. "Half-hearted or tentative efforts, or airstrikes alone, can backfire on us and actually strengthen our foes' credibility. We may not wish to reassure our enemies in advance that they will not see American boots on the ground."