Whining Finn alert.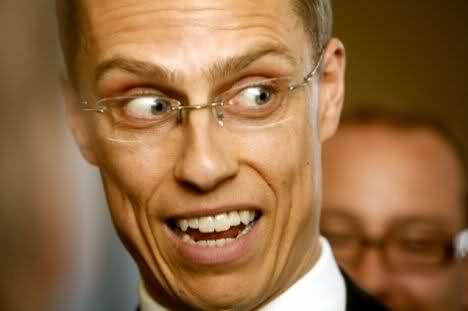 I happen to be good friends with a former high ranking employee for Nokia (Finland) who told me over ten years ago that Nokia was making a big (disastrous) decision in its company strategy, phone making would take second seat to its other operations. I was also told that arrogance and inflexibility was its Achilles heel, that would eventually bring it down.
After an extended period of one failed strategy after the other, a result stemming from too many decision makers going in different directions for far too long, the company was ultimately forced to sell off its former bread and butter, the phone business. So contrary to what Stubb says, IPhone didn't kill Nokia, Nokia killed Nokia.
Stubb in CNBC interview: "The iPhone killed Nokia and the iPad killed the Finnish paper industry"
Prime Minister Alexander Stubb has made headlines in the international media in recent days. In his latest encounter on Monday, he spoke to US broadcaster CNBC, pointing the finger of blame at tech giant Apple for the downfall of two of Finland's biggest industries.
Describing Nokia and the Finnish paper industry as "two champions that went down", the Finnish Prime Minister nonetheless adopted an optimistic tone with regards to the future of Finnish industry.
"A little bit paradoxically I guess one could say that the iPhone killed Nokia and the iPad killed the Finnish paper industry, but we'll make a comeback," Stubb said in the CNBC interview.
Nokia's devices and services business was bought out by US firm Microsoft in April this year at a time when the former front runner was feeling the brunt of a long struggle to maintain market share against rivals Apple and Samsung.