Jihadis always in search of ways to outrage and sew fear into the greater public.
NEW INFO: London Terror Arrests Disrupted Public Beheading Plot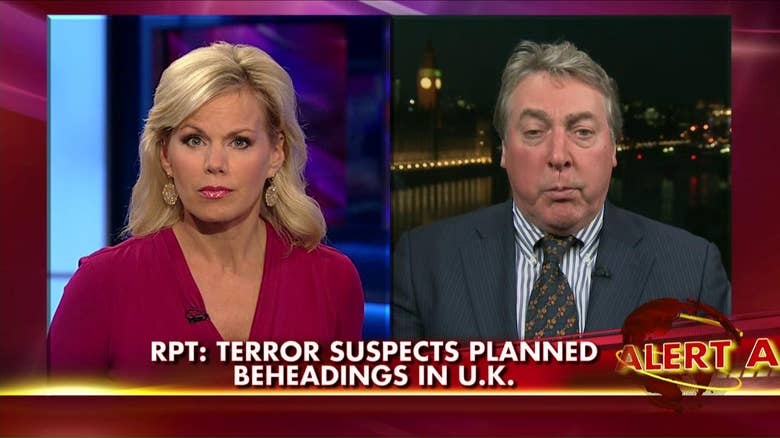 London police arrested four men Tuesday in an ongoing terror investigation. On "The Real Story" today, we learned that the alleged plot involved beheading people on the streets of London.
Authorities said the men, who are in their early 20s, were arrested after warrants were executed at various addresses. One of the men was tasered, but did not require medical attention, FoxNews.com reported.
Gretchen Carlson talked to UK Telegraph defense editor Con Coughlin, who confirmed that the plot was to behead innocent people in public, citing Scotland Yard and intelligence officials.
Coughlin said the plot involved jihadists who had come back from Syria. He likened the horrific plot to the brutal public murder of British soldier Lee Rigby in May 2013.
More here. h/t: Fjordman via Jihad Watch