The very same kind of thugs Israel's own Tokyo Rose*, Amira Hass (Haaretz), supports and defends, says their rock throwing is a "national right".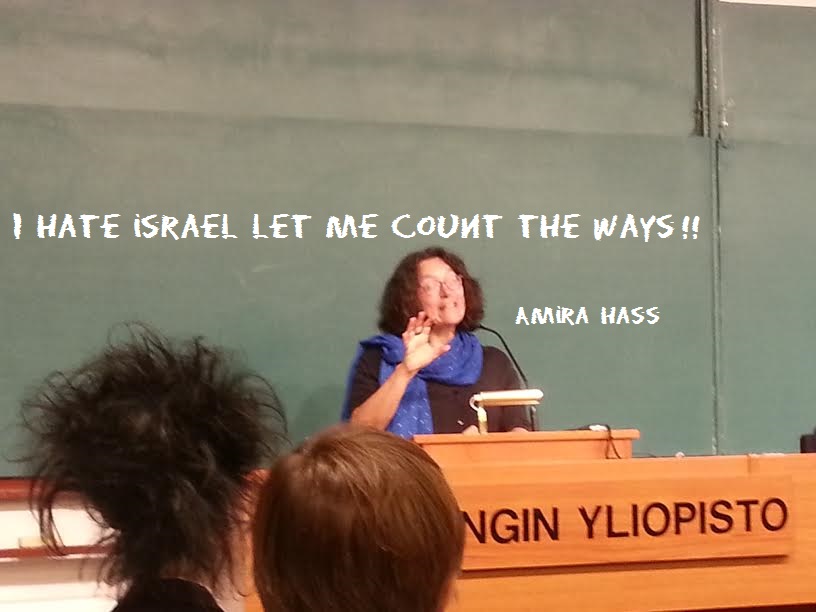 4 Women Survive Near Lynch on Mount of Olives
Published: October 2nd, 2014
A woman and three teenage girls miraculously escaped an Arab lynch mob on Thursday afternoon in the Jerusalem A-Tur neighborhood on the Mount of Olives.
The driver of the car, a teacher, and the three teenage girls were returning from school to the Maaleh HaZeitim neighborhood at around 1:30pm, when they detoured through the A-Tur neighborhood due to congestion near Wadi Joz. The detour is a standard shortcut to avoid the Wadi Joz traffic.
Once inside the neighborhood, the driver noticed a crowd on the road. She had to stop and the car was then hit by a rock.
The rest of the Arabs then noticed them, and within seconds, the car was surround by Arabs, and the way behind them purposely blocked by another car.
The Arabs began pelting the car with large rocks from all directions. The car's windows and the car were smashed.
(NOTE: * Prof.Steven Plaut coined the phrase)