More cultural enrichement news. 
Of course, The Finnish Five, are the suspects for starting the melee. Remember though, the Finns have experience fighting against great odds.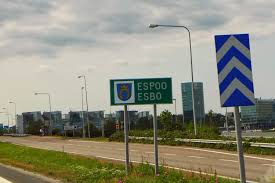 Suspicion: Fierce assault in Espoo, Finland – 30 young people attack five men
West-Uusimaa Police are investigating what took place night last Saturday-Sunday, a case of a furious assault in Espoo Kauklahti.
According to police suspicion, 20-30 people in a youth gang, with a foreign background  attacked five Finnish men at the Kauklahti train station.
Chief Detective Inspector, head of the investigation Henrik Niklander, says to the Ilta-Sanomat, several assaults are being examined in the case. According to him, the suspects as well as the victims are aged in their twenties or even younger.
The parties did not reportedly knew each other.
– There was a big hassle. The groups had faced each other and it was obvious that there something of a dispute before the events. Fists were used, in addition to which there was some kicking, Niklander says.
According to him, the five-strong Finnish group had been the primary instigators in a hosting institution. He does not want at this stage of the investigation to reveal in more detail the reasons behind the motive. Niklander estimates that the incident lasted a few minutes. The men who were victims received minor injuries, and the ambulance had visited the site for a check-up of their injuries. The incident happened just before one on Sunday morning.
According to Niklander the situation began when the youth gang jumped on the train heading towards Helsinki. Some of the young people got off the train  at Kera, Kilo and Leppävaara train station. The guards removed part of the young people, but the guards were not at that time aware of the recent assault.
According Niklander the police are determining among other things, whether the VR's surveillance cameras recorded the incident. The suspects are not yet known to the police.
Police instruct to report any eyewitness sightings  to the hotline 029 543 8459