This is the more troublesome of events, the "rehabilitation" of the Shiite jihadi Iranian regime.
They are still plowing ahead with their uranium enrichment program, still building re-entry delivery systems, still obfuscating with the international community while they continue with their open statements of planning to destroy the Jewish state of Israel. We haven't heard much of anything about all this since IS and other Muslim atrocities have taken center stage, but the clear and present danger that Iran poses still exists. And now this.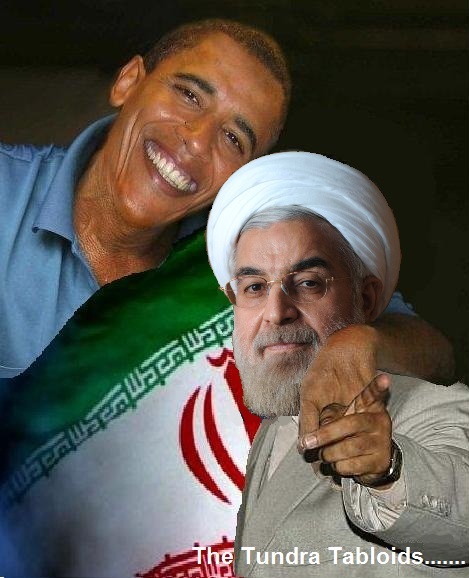 Exclusive: U.S. told Iran of intent to strike Islamic State in Syria – source
By Parisa Hafezi, Louis Charbonneau and Arshad Mohammed
UNITED NATIONS (Reuters) – The United States informed Iran in advance of its intention to strike Islamic State militants in Syria and assured Tehran that it would not target the forces of Syrian President Bashar al-Assad, a senior Iranian official told Reuters.
The communication, confirmed in part by a senior U.S. State Department official, may signal the estranged foes are inching toward a level of contacts rarely seen in over three decades since the 1979 Islamic revolution when a hostage crisis prompted Washington to sever ties with Tehran.
Speaking on condition of anonymity, the senior Iranian official said Tehran had voiced concern for Assad, its closest regional ally and the recipient of Iranian military support during a Syrian civil war now in its fourth year.