A political hack who loves clawing her way towards raw political power, over and over and over again.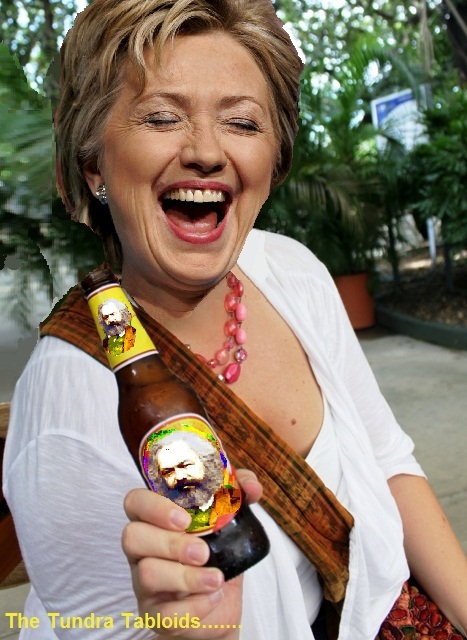 10 WEIRD THINGS YOU DIDN'T KNOW ABOUT HILLARY
Former Secretary of State Hillary Clinton has been through the political battles more than any major politician since Richard Nixon – and she has a lot in common with her former foe. But despite the blanket coverage of the former First Lady and her ubiquitous husband, there are still a good number of interesting facts about her that have been buried over the years.
She likes to get her drink on. Hanging out in Cartagena in 2012 with her staff at the Summit of the Americas, then-Secretary of State Clinton was photographed with her hair down and a drink in her hand. Hillary apparently outdrank Sen. John McCain (R-AZ) when they were touring Estonia in 2004. According to a witness, "Hillary won. She stayed correct after four shots." Terry McAuliffe, new governor of Virginia and Clinton ally, said, "She loves to sit, throw 'em back…She's a girl from Illinois who likes to throw 'em down with the rest of us." And, of course, she conveniently left town for a wine tour in Australia just in time to miss her first round of questioning on Benghazi.