Sharia compliant crowd?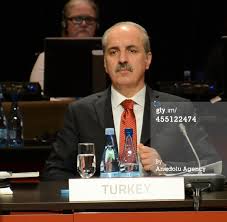 Turkey: angry crowds pelt three ministers with stones Angered by the government's policies on Isil and refugees
(ANSAmed) – ANKARA, SEPTEMBER 22 – Turkish Interior Minister Efkan Ala, Deputy Prime Minister Numan Kurtulmus and Food, Agriculture and Animal Husbandry Minister Mehdi Eker were attacked with stones on Saturday by a group of outraged people in Turkey's Sanliurfa province due to a new wave of refugees from the Syrian district of Kobani, recently captured by the terrorist Islamic State of Iraq and the Levant (Isil).
As Isil militants backed by tanks captured 16 Kurdish villages within 44 hours in Syria's northern Kobani district, near the Turkish border, prompting civilians to flee their homes amid fears of retribution by the extremists sweeping across the area, the three ministers paid a visit to Sanliurfa's Suruc district, where tens of thousands of refugees have taken shelter along the border.